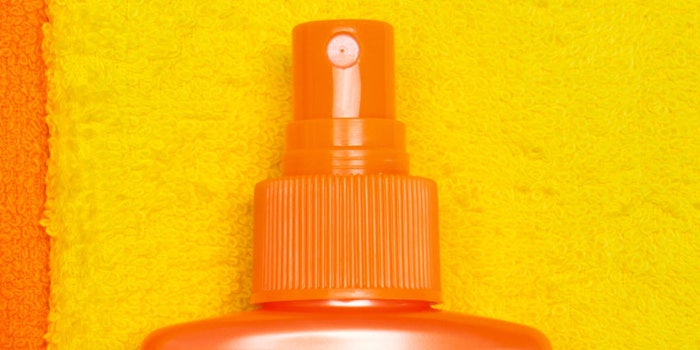 Cosmetics Europe recently announced the validation and acceptance of an in vitro SPF test method into the ISO standardization process. Marc Pissavini, Ph.D., of Cosmetics Europe, described this work in a video interview recorded during the latest IFSCC Congress.
One of the problems previously encountered by SPF in vitro validation attempts is that no validation criteria existed for sun protection factors. In 2017, the ISO/TC217 WG7 working group proposed acceptance criteria to Cosmetics Europe (CE) to launch a validation program. These criteria were in development for several years amongst international experts and under the leadership of the CE, and refined by the ISO ad hoc group.
The CE then blind-tested 24 emulsions with a claimed SPF between 6 and 50+ in three in vivo European institutes using the ISO 24444 standard, and in three in vitro European laboratories using the method developed by the CE. Regression analysis revealed a strong correlation between in vitro and in vivo values (p < 0.0001).
The ISO "acceptance criteria funnel" defines upper and lower confidence intervals at 95%. Results from this blinded ring study therefore proved that data from the paired in vivo and in vitro SPF perfectly fit within ISO acceptance criteria. For more on this method, visit the ISO/TC 217 web page.