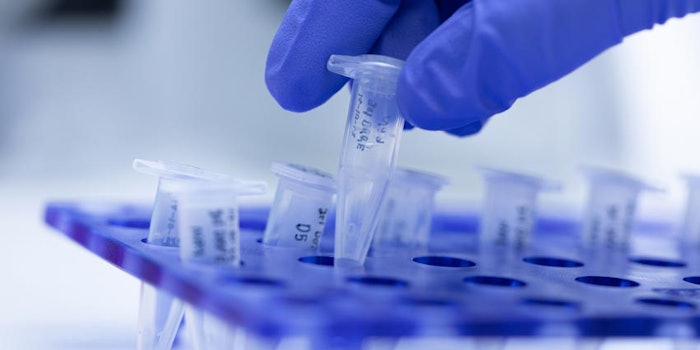 Applied DNA Sciences Inc., a specialist in polymerase chain reaction (PCR)-based DNA for product authenticity, traceability, nucleic acid-based biotherapeutics and diagnostics, has filed a patent application for its diagnostic assay under development for SARS-CoV-2, the virus that causes COVID-19.
The company is known in the cosmetics and personal care sector for its work leveraging DNA from botanical genomes to authenticate personal care products such as cosmetics, biothera­peutics and natural textiles, among others, and botanically sourced ingredients. Its expertise could lend a crucial assist to managing today's unprecedented pandemic.
See related: A Review of Genomic Techniques in Cosmetics Testing
"This provisional patent application is a necessary and important step to protect our intellectual property that underpins our detection assay. With the U.S. Federal Drug Administration having recently issued guidance that allows companies to manufacture and ship COVID-19 tests under the Agency's Emergency Use Authorizations, we are in the process of manufacturing kits for validation at hospitals both in New York State and Italy," said James Hayward, Ph.D., president and CEO of Applied DNA.
"This application is also reflective of our expanding nucleic acid-based therapeutic and diagnostic patent estate. With the addition of this provisional patent application, Applied DNA has over 15 pending and issued patents aimed at nucleic acid-based therapeutics and diagnostics, including certain U.S. and PCT (international) patent applications pertaining to the use of PCR-produced LinearDNA amplicons as DNA vaccines that, if granted, we believe, would encompass our linear DNA-based COVID-19 vaccine candidates currently being co-developed with Takis Biotech."
Applied DNA clearly adds that no commercial partner has been identified to take the developmental diagnostic to market, nor is there any indication that the company's diagnostics would be approved by the U.S. Federal Drug Administration and other regulators. 
For more information, visit the company's website.