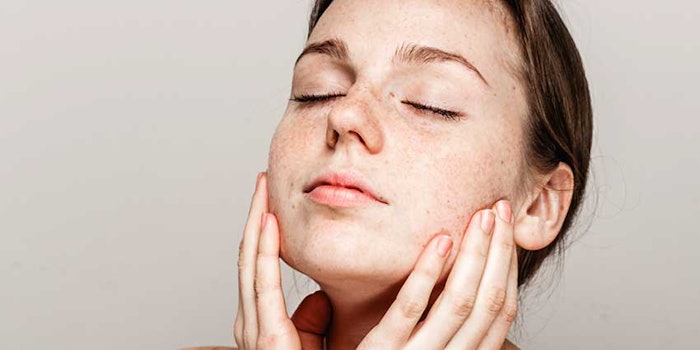 A team of researchers has successfully mimicked human skin pigmentation using a 3-D bioprinter. A recent proof-of-concept published in Biofabrication describes how A*STAR's Singapore Institute of Manufacturing Technology (SIMTech) and the Singapore Centre for 3D Printing (SC3DP) at Nanyang Technological University controlled pigment development.
The new technology can be used to produce pigmented skin grafts, skin constructs for cell biology research and toxicology testing.
The pigmented skin was constructed in vitro using three types of skin cells: keratinocytes, melanocytes and fibroblasts, from three different donors. Researchers used a two-step drop-on-demand bioprinting strategy, which was able to emulate epidermal melanin units by depositing cell droplets in predefined patterns; researchers also fabricated hierarchical porous collagen-based structures modeled after the skin's dermal region.
"3-D bioprinting is an excellent platform for the precise deposition of biomaterials and living cells to make biomimetic skin in large volumes with great repeatability. However, non-uniform skin pigmentation is often seen, and this remains a huge challenge to be solved. ... Our aim with this project was to use this method to demonstrate the feasibility of making 3-D in vitro pigmented human skin constructs with uniform skin pigmentation," said Wei Long Ng, lead author, in a press release.
In the Industry
Meanwhile, the global 3-D bioprinting market is expected to grow at a 25% CAGR by 2023, according to data from Market Research Future. Though this market is not specific to the personal care industry, the rising availability and understanding of these techniques is making its way to cosmetics.
Notably, L'Oreal USA partnered with 3-D bioprinters Organovo Holdings, Inc., in 2015 to develop 3-D printed tissue for product evaluation and research. Alternative testing is on the industry's mind at the moment, as animal test models lose consumer favor and become more highly regulated or banned—advancements in bioprinted and manufactured skin constructs for cosmetic testing may pose a solution to this issue.