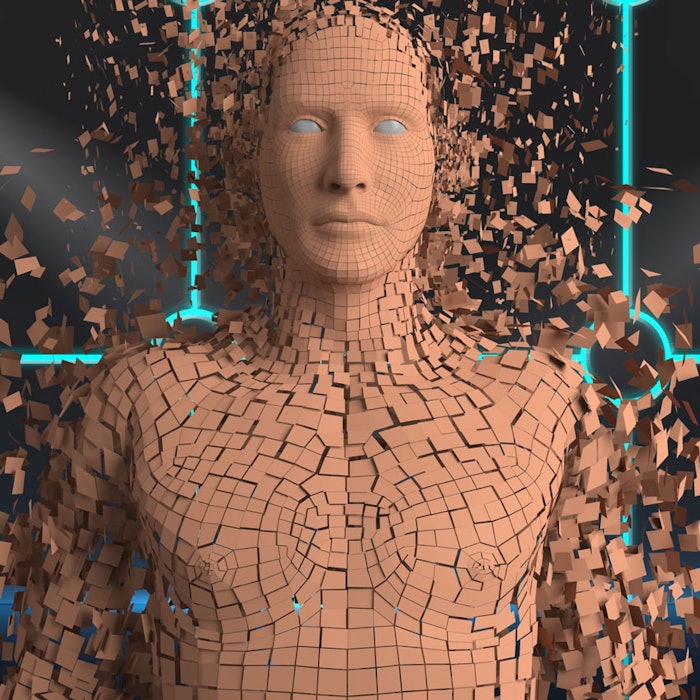 In recent years, bioprinting methods have advanced the scientific community's means to produce three-dimensional (3D) tissues. In cosmetics R&D, they are finding application in the development of skin equivalent models for the safety and efficacy assessment of cosmetic ingredients. While still in their early days of application, such models have gained the attention of big players in the industry.
Take specialty chemicals giant BASF, for example. Two years ago, the firm joined forces with Poietis, an expert in 3D physiological models, to advance cosmetics research and development. Today, the company announced it will continue this partnership to further improve 3D laser-assisted bioprinted skin models to evaluate cosmetic ingredients for skin care applications.
According to BASF, the laser-assisted 3D bioprinting technology can accurately reproduce organic tissues, allowing for the precise positioning of skin cells in 3D structures. Further, it can produce fully printed skin equivalents in just two weeks.
"These models reproduce the cell environment in vitro by having mechanical and metabolic functionalities close to the vivo," said Fabien Guillemot, founder and president of Poietis, in a press announcement.
"During our cooperation, we gained important insights like the parameters and kinetics of dermis maturation," added Sebastien Cadau, who is responsible for tissue engineering development at BASF. "A mature and thick dermis is an essential condition to obtain optimum results in epidermal printing."
In a first step, the technology was used to automatically reproduce BASF's Mimeskin skin model. In a second step, the companies aim to improve the model by increasing its structural complexity and adding new cell types. BASF ultimately intends to use this 3D substrate to introduce new actives such as Dermagenist (INCI: Maltodextrin (and) Origanum Majorana Leaf Extract), which the company launched at this year's Cosmetagora event.
As an aside, it's interesting to see a specialty chemicals company playing in the bioprinting game—but perhaps no surprise, as Technavio predicts the global 3D bioprinting market will grow steadily between 2017-2021 to post a CAGR of more than 25%. According to the research firm, the penetration of companies providing low-cost 3D bioprinters is one of the key factors in the growth of this market.