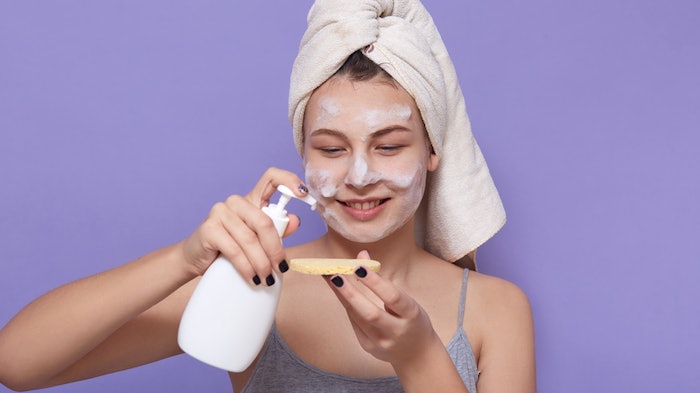 Researchers from Kirin Holdings, FANCL Corp. and Keio University have created a system that can predict the makeup removal performance of cleansing agents.
Related: Study Compares Topical Microbiome vs. Conventional Skin Care
After simulating more than 100 mixtures, researchers identified a correlation between the actual cleansing rate and simulated results of how dirt is absorbed.
The method combines Kirin Holdings' machine learning technology and Keio University's molecular simulation technology. It was presented by FANCL and Keio University at the 32nd International IFSCC London Congress 2022, held in September.
Based on the results, FANCL has begun development of a water-based product that combines the functions of a cleansing agent and face wash. 
FANCL will continue to add information obtained from molecular simulations to machine learning to improve the accuracy of predictions and will consider the commercialization of cleansing agents with high makeup removal functions, according to Kirin Holdings.