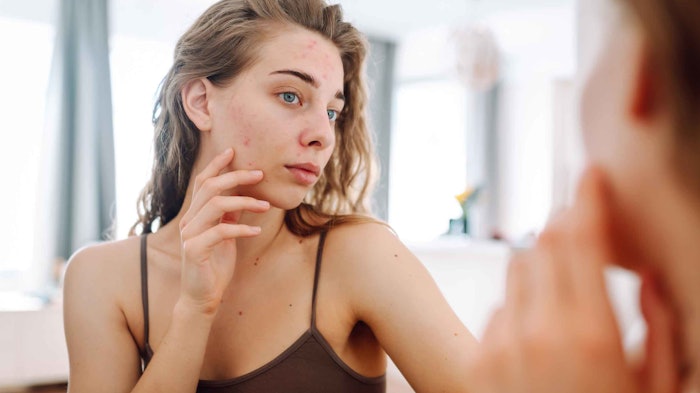 maxbelchenko
A study published in Microbiology has uncovered the ability of Cutibacterium acnes metabolites to support the skin barrier.
Per the article abstract, researchers analyzed the response of human keratinocytes to different commensal bacteria and observed that C. acnes induced a large increase in lipids such as triglycerides, ceramides, cholesterol and free fatty acids. This increase improved barrier functions including antimicrobial activity, diffusion between cells and TEWL.
Additional analysis showed this increase was brought about by the short-chain fatty acids produced by C. acnes and was dependent on an increased expression of several lipid synthesis genes.
See the full paper for additional details.
See related: 6 Ways Staphylococcus Hominis Protects Skin Through Quorum Sensing