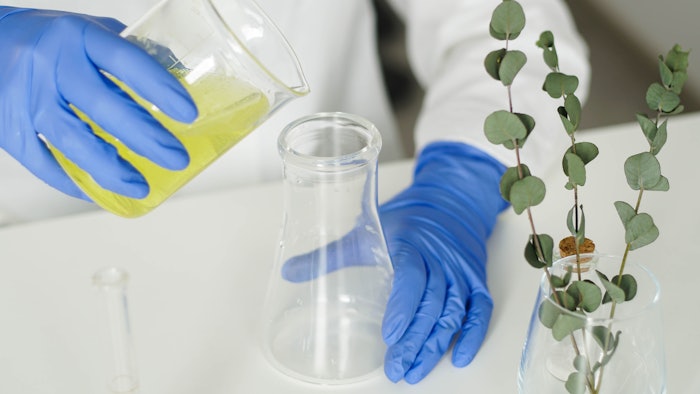 A portion of research findings on the activation of the skin autophagy performed by the biological science research division of Kao corp. were recently published and announced at the 143rd annual meeting of the pharmaceutical society of Japan.  
The research revealed that the decline of autophagy activity in skin adversely affects epidermal homeostasis and disturbs formation (cornification) of the stratum corneum, which functions as a barrier and retains hydration in the skin. Furthermore, it suggests the potential to maintain homeostasis of epidermal cornification by increasing autophagy activity.
Related: Kao's New Infant Sebum Testing Protocol Can Flag Atopic Dermatitis, Parkinson's Disease
Throughout the study Kao confirmed that when eucalyptus extract and bilberry extract are added to keratinocytes at the same time, autophagy activity increases and the amount of loricrin protein increases. 
Per the company, the findings show the potential of simultaneous use of eucalyptus extract and bilberry extract to increase autophagy activation and stimulate healthy cornification. Kao will continue conducting research on the function of autophagy.