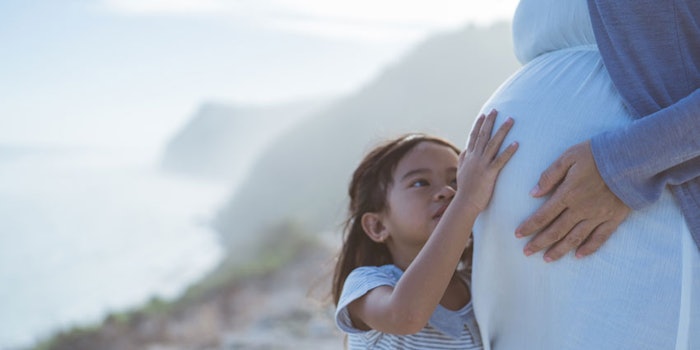 Microplastics have attracted worldwide regulatory scrutiny due to their pervasiveness and potential health threat, prompting their replacement and removal from consumer products including cosmetics and personal care. 
In relation, a new study, published in Environment International, has apparently for the first time identified the presence of microplastics in human placenta. While the implications on the health of the fetus remains unclear, microplastics can serve as carriers for other potentially toxic chemicals added during manufacturing that may leach into the environment. Examples include bisphenol A and phthalates, which have been reported to cause hormone disruption.
Regarding the study, six human placentas, collected from consenting women with healthy pregnancies and births, were analyzed by Raman Microspectroscopy to evaluate the presence of microplastics. In total, 12 microplastic fragments from 5 μm to 10 μm in size were found in four placentas. All microplastics particles were characterized and found to be pigmented: three were identified as stained polypropylene, a plastic often used in food packaging, while the other nine could only be identified by their pigments—used in man-made coatings, paints, adhesives, plasters, finger paints, polymers and cosmetics and personal care products (see the complete open access article for the specified pigments). According to the researchers, it is likely the microplastics entered the mothers' bodies by ingestion or through respiration.
While the study focused strictly on the presence of the microplastics and not their effects, lead author Antonio Ragusa, director of obstetrics and gynecology at the San Giovanni Calibita Fatebenefratelli hospital in Rome, expressed concerns about these findings in an interview with The Science Wire; namely, the potential for microplastics to alter cellular-regulating pathways for immunity. More specifically, Ragusa noted that microplastics may accumulate and, "exert localized toxicity by inducing and/or enhancing immune responses and, hence, potentially reducing the defense mechanisms against pathogens and altering the utilization of energy stores."
As previously reported, a number of cosmetic and personal care companies have already eliminated or announced plans to eliminate microplastics from their products, including: Unilever, Procter & Gamble, Johnson & Johnson, Beiersdorf, Colgate-Palmolive and L'Oréal. Others have also explored alternative materials to provide similar functions to microbeads and microplastics in formulas.
See related: Replacing Microplastics; Natural Cellulose Offers Gentle and Biodegradable Exfoliation
More recently, the European Chemicals Agency's (ECHA's) Committee for Socio-economic Analysis (SEAC) adopted a landmark restriction to ban microplastics in a measure that would reportedly, "prevent 500,000 tonnes of microplastics from ending up in the environment over the course of 20 years." In this editor's estimation, however, these findings on microplastics in human placenta will pressure the industry to make changes much sooner.