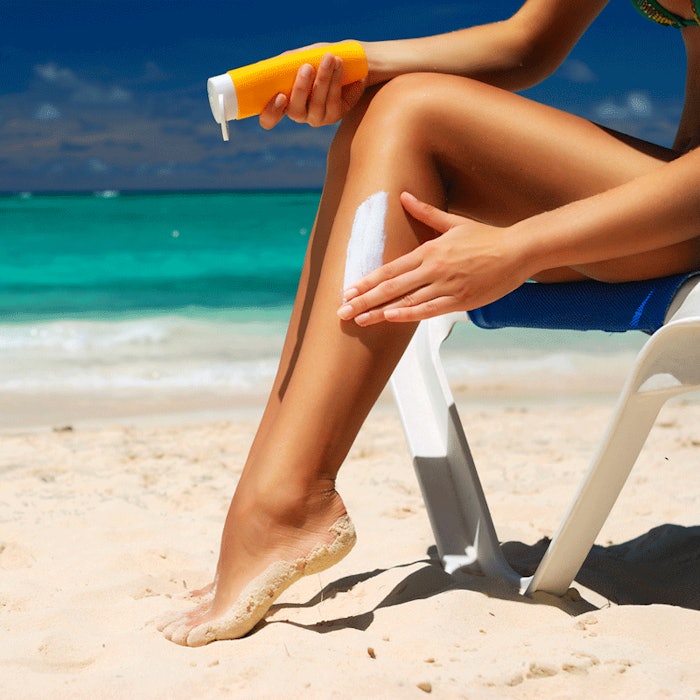 UV filter producer and water-resistant agent innovator, Ashland Specialty Ingredients presented Escalol S UV filter as a significant ingredient for broad-spectrum sun protection during the Florida Society of Cosmetic Chemists Sunscreen Symposium. This ingredient helps filter out sunburn-causing UVB and dermis penetrating UVA radiation, both of which increase the risk of skin cancer.
Currently, Escalol S UV filter is approved in Europe and other parts of the world for use as a broad-spectrum UVA and UVB filter in sunscreen formulations. Escalol S UV filter still needs approval for the United States by the U.S. Food & Drug Administration. Once approved, formulators will have expanded ingredient options to use in their broad-spectrum products, giving consumers additional protection from the sun.
"Providing sun care product formulators access to the latest sunscreen technologies is essential to the production of effective and cosmetically elegant sun care formulations that offer optimized protection from the damaging effects of UV radiation," said Anna A. Gripp, global marketing manager, sun care, Ashland Specialty Ingredients. "Escalol S UV filter is popular due to its broad-spectrum effectiveness.
"Just as importantly, Escalol S UV filter works synergistically with other filters to provide improved sun protection factor ratings and enhanced UVA protection," Gripp added. "For these reasons, Escalol S UV filter is often referred to as the 'keystone' ingredient for effective broad-spectrum sun care formulations."