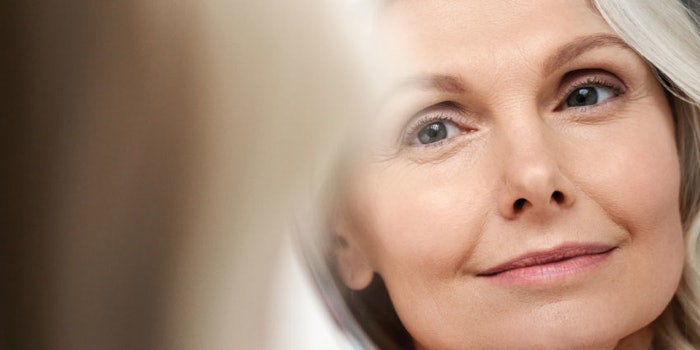 Read the full article in the January 2022 digital edition. . .
Editor's note: Cosmetics & Toiletries is pleased to welcome this new column, "Keeping Cosmetics in Check," to its regular lineup. Featured bimonthly, this series will be authored by adviser Karl Laden, Ph.D., who is technical manager for Israel-based Alpa Cosmetics, where he is responsible for all regulatory and technical matters for products imported and manufactured by the company, including brands from Beiersdorf, Chanel, Elizabeth Arden, Givenchy, Coty, MAM Baby and more. Through this column, Laden points to industry practices in cosmetics R&D, regulations, marketing, etc., to ask whether they best serve the consumer and to provide constructive criticism in a light-hearted tone that makes readers think. We hope you enjoy it.
At the age of 40, Mrs. Johnson looked in her mirror, thought she looked 40 and decided to start using an anti-aging product. I recommended a high quality daily facial cream, instructing her to apply the product twice daily, seven days a week. She wanted to know how soon she might see a benefit from it—and if she continued this routine for the next ten years, by the time she was 50, how much younger would she look compared with not having used the product at all? Would she look 1, 3 or 7 years younger or, darn it, would she still look 50?
Pertinent to this conversation, the product she bought was labeled SPF 30 Broad Spectrum. It had a UVA PF of 12, a critical wavelength of 374 mu, and carried a PA +++ rating.
Let me pause here to state from the outset that this column will not address the far more important function of sunscreens used in either products for sun protection or as secondary actives in anti-aging products. The function of sunscreens for the prevention of skin cancer far outweighs what will be discussed here. However, if a product promises to provide an anti-aging benefit (e.g., make the consumer look younger), it follows that the user would ask how much younger—and how quickly. Mrs. Johnson is actually being patient in terms of how quickly she expects to look younger, as she's only asking how much younger after some 10 years of product use. How would you answer her?