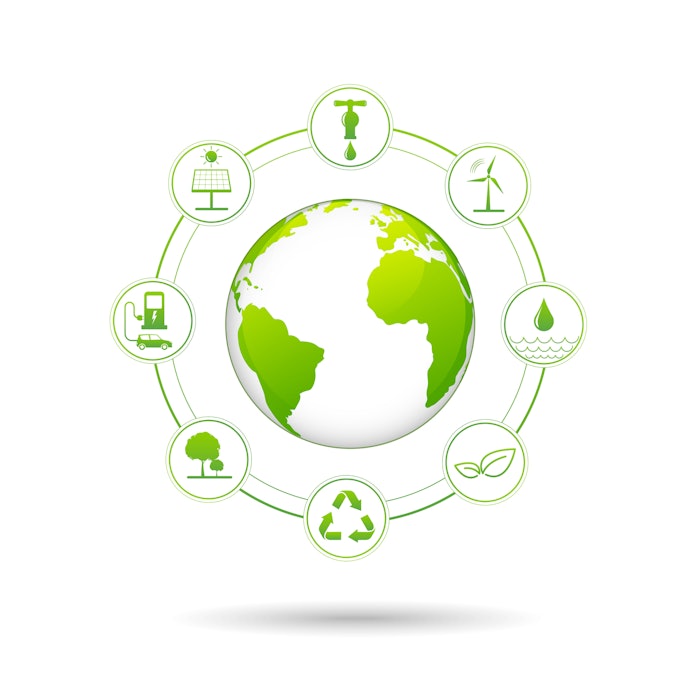 BASF has announced it now offers a range of chemical intermediates as LowPCF (low product carbon footprint). The company calculated the individual PCFs of a portion of its portfolio and reportedly found that those in the LowPCF range are significantly below the global average of corresponding third-party chemicals. Calculations of the latter were based on publicly available information and proprietary market survey data on the production routes and deployed raw materials of the third-party chemicals.
Related: Labskin Introduces Microbiome Friendly+ Seal of Approval
According to BASF, the products' low PCFs are due to its gas-fired combined heat and power plants generating significantly less greenhouse gas emissions, compared with other conventional energy generation, and the high production efficiency of BASF's Verbund system in terms of energy and raw material consumption. The LowPCF range intermediates generally use oil, natural gas or Verbund by-products as primary raw materials, and not coal.
PCF values comprise the total greenhouse gas emissions that occur until the BASF product leaves the factory gate: from the extraction of resources through the manufacturing of precursors to the making of the final chemical product itself.
BASF's LowPCF intermediates include:
Tert-Butylamine (tBA) LowPCF
Formic Acid (FA) LowPCF
Propionic Acid (PA) LowPCF
1,6-Hexanediol (HDO) LowPCF
Neopentyl Glycol (NPG) LowPCF
Stephan Kothrade, head of BASF's intermediates division, said, "Company CO2 emission reduction targets are playing an increasingly important role in the value chains we serve. With our LowPCF intermediates, we are supporting our customers in achieving their targets: they now have the option to consciously choose a product with a carbon footprint significantly below the global market average. By making CO2 emission data at the individual product level available to our customers, we also offer a level of transparency that is unique in the chemical industry."