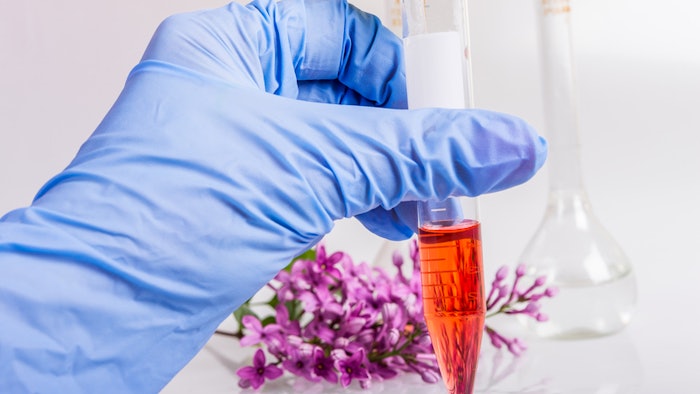 Science-based nonprofit ChemForward has developed a methodology to create a standard for consistency and comparability of traditional and natural ingredients. According to the organization, many countries do not have regulations in place for cosmetic products and instead rely on companies to develop their own. ChemForward's plan is to implement a structure for the safety of the consumer and uniformity across the industry.
"We are committed to creating broad access to chemical hazard data, illuminating safer alternatives and ending toxic chemical exposure," ChemForward states on its website. "We provide benchmarking and reporting to help brands and retailers measure progress toward safer chemistry. We believe this will lead to human and environmental equity and enable a safe and circular economy."
The method begins with giving botanical ingredients a safety assessment. While this has been the common approach with traditional ingredients, the increasing development of organic, non-GMO ingredients in recent years has revealed a need for more standards, the nonprofit reports. Botanicals are much more complex than they appear, according to Lauren Heine, Ph.D., and Chris Bartlett, lead toxicologist, Ph.D.
See related: Confounding Labels; One "Natural'"= 100+ "Chemicals" 
Due to the inconsistencies and variants with individual organic ingredients—namely in growth environments, processing and storage—a need for consistent characterization has arisen. ChemForward seeks to organize these inconsistencies through analysis and quality control.
The nonprofit has claimed that it will be taking a hazard-first approach, and acknowledges the concern for botanicals that may be classified as hazardous on paper but offer no threat in use. They have assured assistance in proper classification with assessors of the ingredients.
In the future, Heine and Bartlett hope to integrate a larger framework for a greater understanding of regularity between traditional and botanical ingredients. The pair invites botanical suppliers, formulators and brands to come forward with minimum datasets to establish a basis by reaching out to Bartlett. Contact information is available at www.chemforward.org.