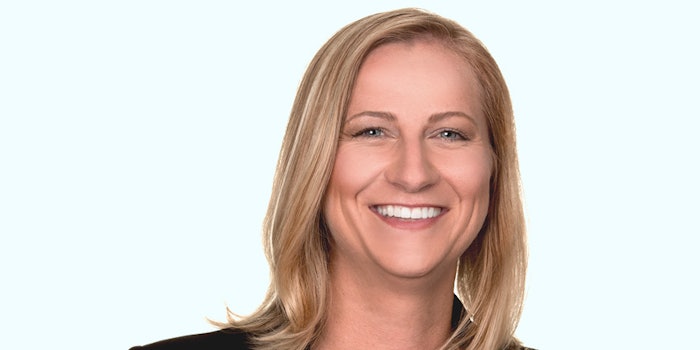 Inolex has appointed Lisa Gandolfi, Ph.D., to vice president of marketing as a standing member of the company's executive leadership team.
Related: Inolex Showcases Spectrastat PHL as Sensitive Skin Care Preservation System
Gandolfi has headed Inolex's marketing division since 2018 and in her new role, will continue to oversee the company's marketing division while expanding her responsibilities to include the customer experience team. 
Since joining Inolex, Gandolfi has launched five new technologies and established multi-channel platforms. Formerly, she held research, technical and marketing roles at Clariant and Johnson & Johnson. She holds four patents and seven patent applications as well.
David Plimpton, CEO of Inolex said, "Lisa has an innate capacity to articulate the science behind our products and the functional application of our chemistries in a way that is exciting and relevant in today's market. Establishing Lisa as a VP member of our executive team is well-deserved. Her leadership presence ensures we have strong voice at the table with deep market perspective to speak into our long-term strategy. Lisa's talents and professional accomplishments speak for themselves. We celebrate the impact she makes within our team and as a dynamic role model for women developing their careers." 
Gandolfi said, "We have an enterprising spirit and a diverse team here at Inolex. As a leader, it's incredibly rewarding to make significant contributions to the success of our company while setting a meaningful example for women in STEM and across the industry."