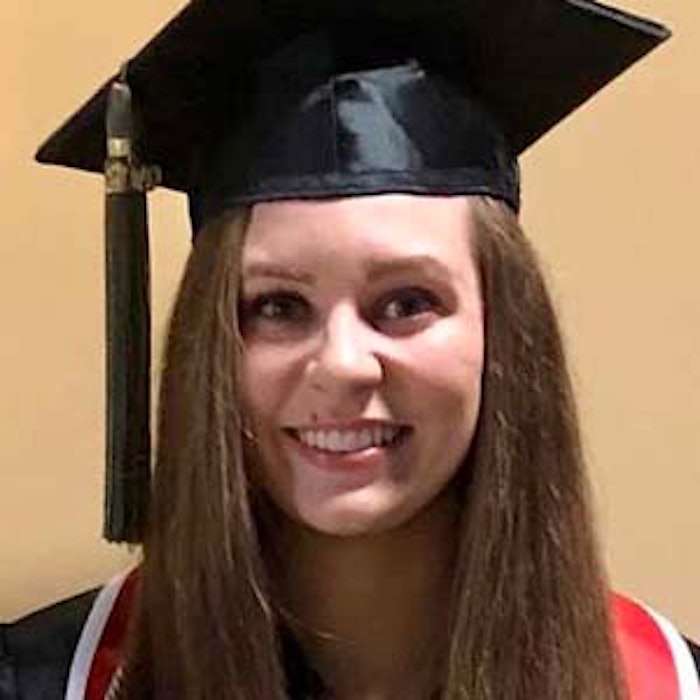 Meet Casey Dunigan. She works as a Cosmetic Formulation Chemist at MakingCosmetics Inc.
Before that, she graduated from the University of Toledo in May of 2019 with a bachelor's in pharmaceutical science, and a concentration in cosmetic science and formulation design. She also double minored in chemistry, and operations and supply chain management.
What interests do you have, or what work are you conducting, that is relevant to cosmetics R&D?
What do you like most about your work? What do you find most challenging?
My work is very spontaneous, which is something I enjoy. Each day, I come into work and do something different from what I did yesterday. While at times it's nice to follow a list of things to do, I feel that I am more creative when I'm not restrained to set tasks.
Playing the waiting game between products can be challenging at times. It can be difficult to wait and see if a product destabilizes or becomes contaminated (as this takes weeks or even months to see), even when you want to publish that product as soon as you can.
Describe one of your biggest achievements or "A-ha!" moments relevant to cosmetics R&D.
I think the day I noticed that products I had created from scratch were published on our website was one of my biggest achievements so far. My goal, coming out of college, was to create products I think are new and innovative, and I am fortunate enough to work for a company that allows me the opportunities and freedoms to accomplish this goal.
What about the cosmetics and personal care products industries excites you?
This industry is ever-evolving, and with technology always advancing, any idea or thought for a new product is a possibility. Five or even 10 years ago, a project that seemed far-fetched or outlandish can now be accomplished. Because the industry is always changing, it allows us to continuously expand our knowledge, which is rewarding in and of itself.
What areas or technologies do you think are untapped for cosmetics R&D? i.e., What areas would you like to explore to shape the future of our industry?
Lately, I've been seeing more brands come out with personalized cosmetics and personal care products, and I think that this trend will become huge within the next few years. I think if customers have the choice of purchasing a shampoo or foundation that has been customized to their needs/wants and it works well for them, that they would want to have other products they use daily to match their needs as well.