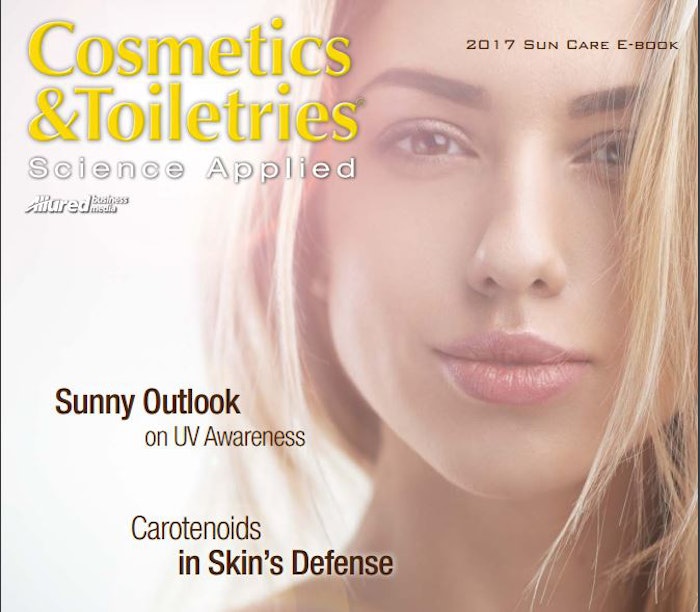 The sun care segment has morphed into a mash-up of personal care 
categories—which is a good thing. It's a reflection of consumers actively seeking sun protection, albeit from their everyday products and not necessarily sunscreens. Considering these developments, here we present our own mash-up of recent articles from Cosmetics & Toiletries that relate to sun protection R&D. 
This "Taste of Cosmetics & Toiletries" free download gives you exactly that: a taste. It includes four of our most popular and recent articles to show you what you're missing if you aren't yet a subscriber. And really there's no reason not to be—we're now Open Access. We hope you enjoy what Cosmetics & Toiletries has to offer. Create a login for full access, free; we've been at this for more than 100 years—so there's so much more to see.