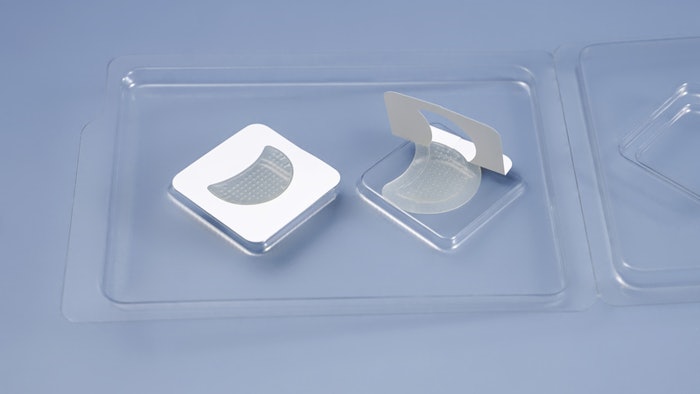 Mineed Technology has developed a way to deliver bioactives across the stratum corneum: Detachable Microneedles. The technology improves the penetration of actives to ensure the skin is well-nourished and hydrated, in turn potentially reducing or preventing wrinkles, the company reports.
Related: Cosmetic Victories Winner Profile: Stefan Mazy on Real-time Gene Patch Test
According to Mineed, within two minutes of application, the micron-sized needles made of hyaluron an carrying anti-aging vitamins and cofactors can be painlessly deposited into the skin without skin damage. Clinical results for the anti-aging product are promising, with reduced wrinkle depth and count after two weeks of treatment, the company reports.
The microneedle technology is customizable, and permits cosmetic brands to choose the ingredients or products to be deposited into the skin. The release of the chosen substance can be controlled and adjusted as well, according to the Mineed website.