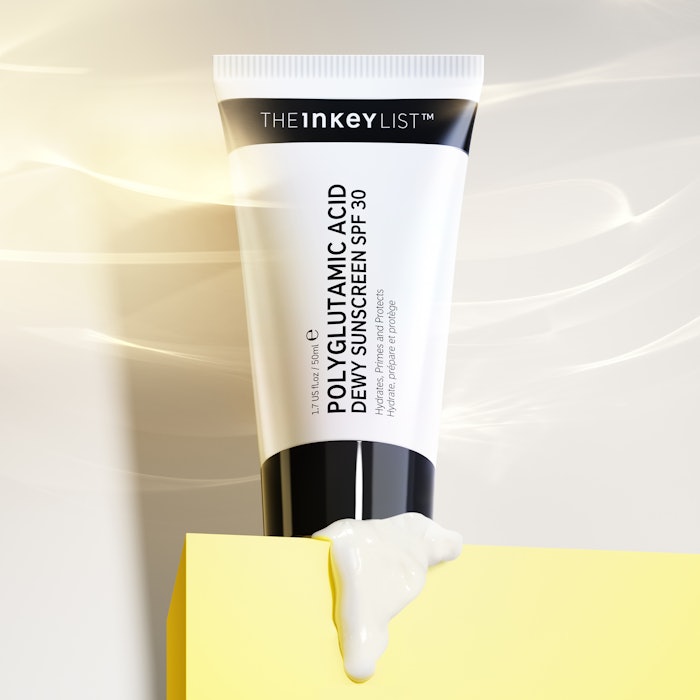 The Inkey List has debuted its Polyglutamic Acid Dewy Sunscreen SPF 30, which leaves a dewy finish and a smooth base for makeup. 
The sunscreen provides broad-spectrum UVA and UVB protection. 
It features 8% polyglutamic acid, squalene and glycerin, which act as a clinically proven ultra-hydrating trio.
In clinical testing, 90% of users said their skin feels primed for makeup. Ninety-seven percent said it looked invisible on their skin tone. 
Polyglutamic Acid Dewy Sunscreen SPF 30 is available on Sephora.com.
The Inkey List co-founder, Colette Laxton, said, "For me, creating an SPF people want to wear was critical. My love for our Polyglutamic Acid Serum and the transformative effect it has on my skin (with or without makeup), made it a no-brainer to be a game changing lead ingredient in our SPF. It's dewy perfection."