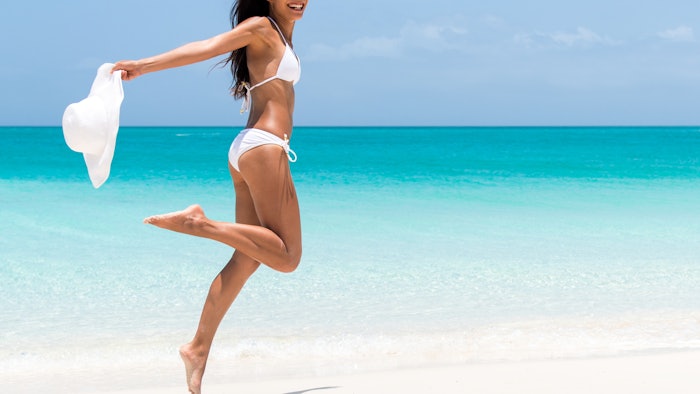 Hallstar's SolaFresh (INCI: Diethylhexyl 2,6-Naphthalate) is a multifunctional emollient with solvency, skin emollience, high polarity and triplet quenching properties for photostabilization.
Featured: Cosmetics & Toiletries Sun Protection Formulary
SolaFresh is a diester of 2,6-naphthaleneddicarboxylic acid and 2-ethylhexanol, and is free from phthalates.
SolaFresh is also an efficient photostabilizer for avobenzone (butyl methoxydibenzoylmethane) by the mechanism of triplet-triplet energy transfer. Through photostabilization, the active has been reportedly proven to enhance SPF and broaden the UV absorbance spectrum with increased PFA.
SolaFresh can be used alone or with other photostabilizers to achieve desirable SPF in 3-O-free formulations in compliance with Hawaii and U.S. Virgin Islands bans.
Its high refractive index (1.525) imparts luster and smooth appearance to end products such as sunscreens or makeup.