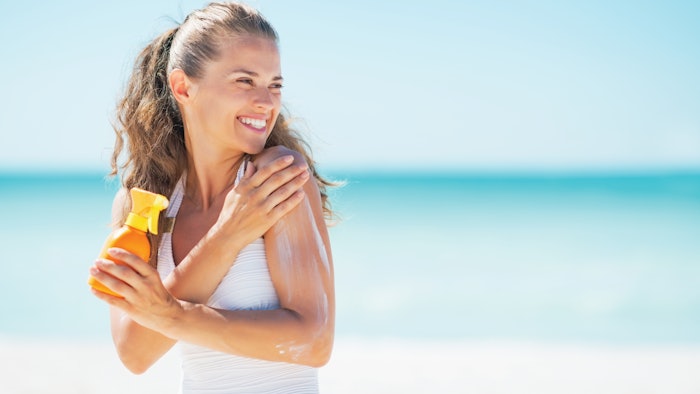 For the full formulas, click through to the April 2022 digital magazine. To request samples, click through on any formula title below to connect to our free online ingredient directory, the CBR.
Sun Care
Aprinnova
Sun Care
schülke inc.
Sun Care
BASF Care Creations
Sun Care
Croda Europe Ltd.
This crystal clear sun care oil provides transparent water protection with OleoCraft HP-31 providing skin film-forming benefits and Crodamol IPIS giving moisturization benefits, as well as a fantastic after feel on the skin.
Sun Care
Grant Industries Inc.
Sun Care
Lubrizol Advanced Materials, Inc.
This facial sunscreen delivers a comfortable, non-greasy sensory with an SPF 50 and UVA and UVB protection. Schercemol 185, DIS, and CATC esters work as solubilizers for the organic UV filters and improve the formulation feel with a pleasant cascading sensory. Pemulen TR-2 polymeric emulsifier imparts high stability at low use levels while Carbopol Ultrez 30 polymer provides viscosity in the presence of electrolyte-containing UV filter, and offers a rich initial sensory upon application. The formulation is enriched with an antioxidant derived from berries. Antioxidants reduce free radical formation and aid the UV properties.
Sun Care
Lucas Meyer Cosmetics
Claims: rich and melting texture, soft skin feel, hydrating and protective action
Sun Care
Sabinsa
Sun Care
Vantage Specialty Ingredients
This approximate SPF 30 sunscreen emulsion demonstrates skin moisturization and the improved skin feel properties of hydrogenated polyisobutene.