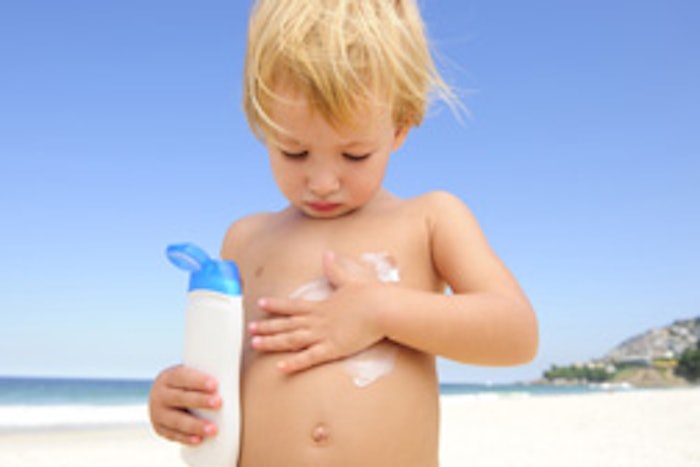 Supercharged anti-pollution moisturizer with broad spectrum UV protection. Mariponics PSR, a marine algae extract, offers beneficial interactions with the biological sentinels of the skin, helping to protect against pollution and maintain skin's vitality. Z-Cote LSA is a sun protection ingredient that is naturally-derived from the earth's crust and provides a physical barrier against aggressive UVA and UVB radiation damage, while newly launched Emulgade Sucro Plus is a natural-based emulsifier that improves formulation stability. This moisturizer's multi-action age defenders intercept damage before it starts.
This Daily Defense Cream, or DD Cream, protects against harmful light wavelengths whille also offering a uniform tint on the skin. This is achieved through the inclusion of solaveil XT-40W, which provides protection against UVA, UVB and high-energy visible light damage as well as protection against the free radicals generated. By combining this with venuceane, which protects against cellular damage by infraRed and free radicals, you can achieve broad spectrum protection from the sun and its photo-aging effects.
Consumers can treat themselves to a perfect tan with this formula, containing Crodafos BES-70. The behenyl chemistry of Crodafos BES-70 helps to create a rich feeling lotion that is a pleasure to apply. Arlasolve DMI enhances DHA delivery to the skin, creating a deeper, more lasting tan.
Don't let under eye circles keep you in the dark! This multi-cultural under eye concealer with SPF is the perfect remedy for your dark circles. Sensasil PCA assists in spreadability and delivers a long-lasting silky after-feel. The high SPF is achieved by using Solaveil XT-300 in the oil phase, Solaveil XT-40W in the water phase and SolPerForm 100 which creates even coverage. Available in a light, medium and dark shade, this under eye concealer is suited for any ethnicity.
This light, soothing after-sun lotion provides a moisturizing treatment to dry, sun-baked skin. The product features Florasun 90 (high-oleic sunflower oil) and jojoba esters which reduce redness and improve barrier function. This sun care product may be marketed as natural, botanical and renewable.
This UVB-sunscreen-containing facial lotion including Floraesters K-20W Jojoba helps the product last longer on the skin providing protection throughout the day. For a lighter skin feel, while maintaining substantivity, the formulator may choose to reduce the level of Floraesters K-20W Jojoba to 5%.
This sunblock spray provides water resistant UVA/UVB protection without removing vital moisture from the skin unlike other sunblock sprays. The formula sprays on easily, protecting your skin with even coverage. It has a dry feel and is water/sweat resistant for sport use. Floramac 10 provides the dry feel while Floraesters K-20W Jojoba is responsible for the moisture resistance.
This water-in-silicone sunscreen lotion provides broad spectrum sun protection without using organic UV filters. HallBrite EZ-FLO TDX Plus contains SolaStay S1 (Ethylhexyl Methoxycrylene) to mitigate the photocatalytic and reactive oxygen species-generating activities of the oxides. Six-person in vivo testing yielded static SPF 73.4 in an EU lab. In vitro analysis delivered SPF ~68, PFA (PPD) ~20 performance with critical wavelength 374 nm.
This broad-spectrum, natural baby SPF-50 sunscreen lotion uses only non-nano mineral UV filters. Natural sunflower seed oil and grapeseed oil disperse zinc oxide and contribute favorable aesthetics. This composition was subjected to in vitro analysis and delivered SPF ~60, PFA (PPD) ~21 performance with critical wavelength 378 nm.
This broad spectrum, natural, SPF 40 sunscreen lotion uses only non-nano mineral UV filters. Natural sunflower seed oil and Camelina oil disperse Zinc oxide and contribute favorable aesthetics. This composition was subjected to in vitro analysis and delivered SPF ~43, PFA (PPD) ~18 performance with critical wavelength 380 nm.
Low viscosity O/W emulsion In vitro SPF 50 and blue light protection Glowy and moisturized skin finish PRODUCT ATTRIBUTES A sophisticated morning moisturizer that provides all-day protection against UV and visible blue light surrounding us 24/7. Apply the lightweight texture all over the face, neck and décolleté to avoid missing any area of the body likely to be exposed to blue light rays from electronic devices or indoor LED light! Become the #beautyoftheday with a hydrated and glowy skin. RECOMMENDATIONS: Apply on face, neck and decolleté with circular massage. Contains sunscreen ingredients, avoid contact with eyes. Make-up can be applied.
Claims: - soft skin feel - UV protection - preservative-free
Claims: rich and melting texture, soft skin feel, hydrating and protective action
Claims: - daily defense foundation SPF 10 (theoretical value) - light and smoothing texture - soft and comfortable skin feel - nude and even skin tone result
Log in to view the full article