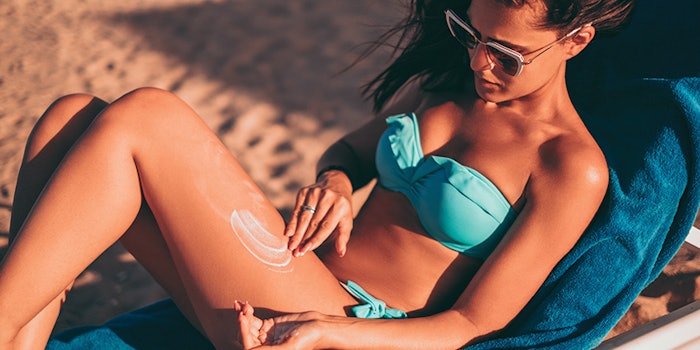 Cosmetics & Toiletries is excited to add a new "Expert Opinions" piece to its regular lineup of exclusive digital content.
This month, experts weighed in on sun protection and moisturizers. Click through to the September 2019 digital edition for the complete interviews: sunscreens start on Page DM 1 and moisturizers, on Page DM 7.
Sunscreens: Lower SPFs, Regulations, Esthetic Balancing Act & More
Lower SPFs: Could lower SPFs be better for consumers? Mark Chandler, president of the formulation consultancy ACT Solutions Corp., believes so—at least, so long as we address one very specific and narrow UVA range...
'No O' and Personalization: Robert Hu, president of Hallstar Beauty, weighed in on current trends and concerns shaping the sunscreen market...
Sprayable, Sparkling and High-SPF: Anna Gripp, marketing manager for BASF's personal care division in North America, sees the U.S. sun care industry shifting attention toward inorganic UV filters...
The Big Question of 'Nano': Concerns over sunscreen nanoparticles penetrating the skin has had European regulators up in arms such that they now require a nano designation on product labels, Chandler continues...
Mixed Signals, Testing and Breaking Monograph Addition: Ingredient safety and ecological impact are what Carl D'Ruiz, senior regulatory affairs manager for DSM Personal Care, North America, identifies as concerns shaping today's sunscreen market...
Contributors:
Mark Chandler, ACT Solutions Corp., Newark, DE USA
Robert Hu, Hallstar Beauty, Chicago USA
Carl D'Ruiz, DSM Personal Care, Parsippany, NJ USA
Anna Gripp, BASF Care Chemicals, Florham Park, NJ USA
Next-level Moisturizers: Breaking Tradition, Personalization, Clean Concepts & Others
The remedy to many of today's consumers' skin concerns is, arguably, moisturization...
Making Moisturizing Claims Pop: Fred Zülli, managing director, Mibelle Biochemistry, points to the ambiguity of dry skin as a key driver in the market...
Going Clean and Embracing Oils: Clean beauty is vital for today's moisturizer/skin hydration market, according to Rebecca Blahosky, VP of sales and marketing, Botanic Innovations...
The 'Solvent of Life': According to Ratan Chaudhuri, Ph.D., president and CEO, Sytheon, achieving water homeostasis is key for today's skin hydration market...
Personalizing for Prevention: Angela Medina, business development director, USA & Canada, Jojoba Desert, sees "the desire for personalization focusing on fresh, natural ingredients" as one of the moisturizer/skin hydration market's biggest trends...
Ingredient Mixing and Microbiome Balancing Act: Caren Dres-Hajeski, business unit director, Personal Care, Acme-Hardesty, does not see moisturizing cosmetic products going anywhere soon...
Contributors:
Nicola Lionetti, Rigano Laboratories S.r.l.
Ratan Chaudhuri, Ph.D., President & CEO, Sytheon
Fred Zülli, Managing Director, Mibelle Biochemistry
Angela Medina, Business Development Director, USA & Canada, Jojoba Desert
Rebecca Blahosky, VP of Sales & Marketing, Botanic Innovations
Caren Dres-Hajeski, Business Unit Director, Personal Care, Acme-Hardesty