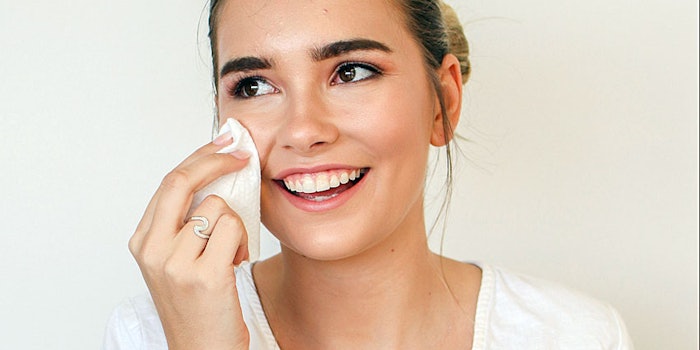 https://consciouscoconut.com/
Conscious Coconut's Hydrating & Soothing Coconut Oil Wipes and Packets are said to reduce redness, itch and pain. The biodegradable products are suggested for sunburns, bug bites, minor cuts, scrapes, chafing and rashes, as well as makeup removal.
Related: InstaNatural's Rose Makeup Cleansing Balm
The coconut oil wipes and packets are designed for consumers to more easily cleanse, hydrate and soothe skin in an on-the-go format, to leave it feeling soft and moisturized. The company's coconut oil is organic and fair trade certified, virgin, cold-pressed and reportedly  made in small batches. According to the company, it processes the coconuts within 48 hr of harvest without the use of heat or machinery. Thanks to this process, the organic coconut oil is said to have 4× more antioxidants than standard coconut oil.
The company adds that coconut oil liquefies at 76°F and is solid at room temperature. Thus, if a wipe packet is solidified, users can simply warm it in their hands for easy application.