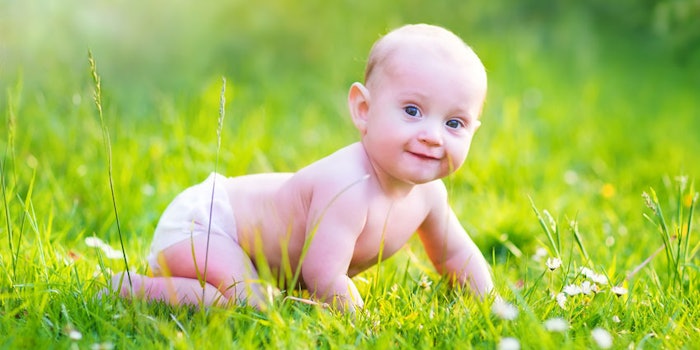 Research published in the Journal of Cosmetic Science describes the development of formulations leveraging ZnO, natural oils and beeswax to alleviate diaper rash.
According to the article abstract, this work aimed to optimize ingredient levels by comparing the margin of safety (MoS), and microbiological and physicochemical properties of the best formulation. Parameters such as pH, rheological behavior, zeta potential, etc., were analyzed.
See related: Formula Focus; Edible Mum and Baby Balm
Eight different ZnO-based formulations were developed and tested. The barrier cream providing the best results included 3.0% beeswax, 20.0% zinc oxide and olive, lanolin and calendula oils totaling 31.25%, among other ingredients. The calculated MoS value was found to be more than 230.
Furthermore, no microbiological growth was observed after three months of stability studies at 25°C and 40°C. The authors emphasized this work gives product developers hope for preparing safer cosmetic products for baby rash creams that omit preservatives, perfumes and dyes, and integrate natural oils and zinc oxide. For more details, see the full paper.
See related: Naturals Frive Strong Growth for Diaper Rash Cream Market