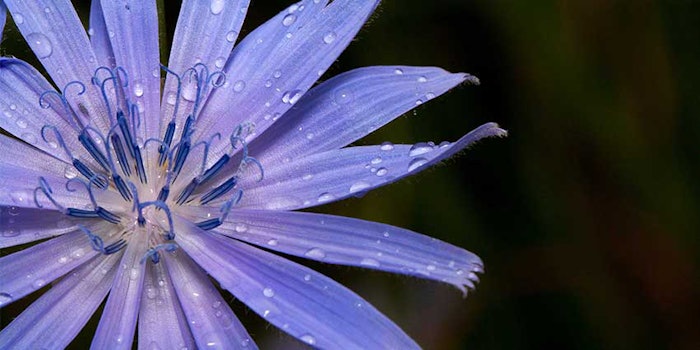 PolyFructol Plus (INCI: Inulin (and) Glycerin (and) Phenoxyethanol (and) Lecithin (and) Xanthan Gum (and) Water (Aqua)) is a highly concentrated solution of the plant-based oligosaccharide inulin, which is combined with lecithin-derived liposomes to improve skin hydration.
Related: Chicory Root Active for Collagen Synthesis
Inulin is a natural sugar extract from the chicory root (Cichorium intybus) that is known as a prebiotic ingredient within skin care. The root helps to preserve the appearance of the skin by balancing the microbiota. This oligosaccharide keeps the skin nourished and moist.
In a placebo-controlled clinical study, PolyFructol Plus was shown to increase skin hydration after a single application in a shower product formulation. The ingredient hydrates the skin even after rinsing; protects the skin from repeated washing stress by improving skin moisture, firmness, smoothness and elasticity; and significantly improves the skin's barrier.
For more information, visit the Mibelle Biochemistry website.