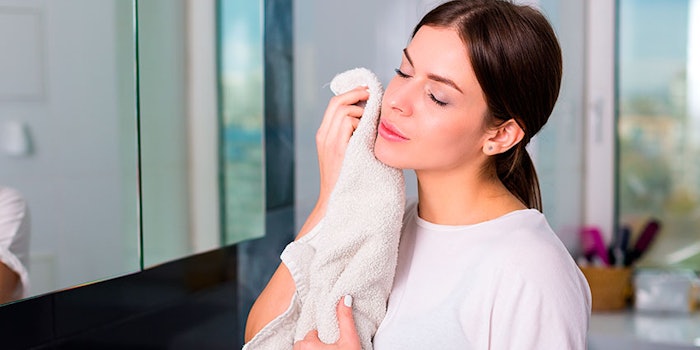 From wax-based, environmentally friendly options, to an active to combat the effects of stress on skin, BASF sought to capture both the wellness and sustainable movements at SCS Formulate 2018.
The supplier's lineup included two recent launches, along with new data on an existing product, Hyalurosmooth. 
The presentation includes:
Euperlan OP White (INCI: Not Available)—This wax-based opacifier dispersion has a white appearance for use in surfactant formulations. The biodegradable ingredient is cold-processable and can also be used as an alternative to synthetic polymer opacifiers. 
Cegesoft Peel (INCI: Glycol Distearate)—Consisting of spherical wax beads, this sustainable microplastic alternative offers gentle exfoliation, as opposed to other sharp-edged biodegrable options.
Hyalurosmooth (INCI: Cassia Angustifolia Seed Polysacc­haride)—A botanical alternative to hyaluronic acid, this ingredient represses the effect of stress-induced cortisol on skin in order to restore collagen type I and hyaluronic acid. The ingredient is also IECIC-listed.
"We are constantly seeking innovative and more sustainable solutions for the personal care industry. Consumer trends and needs clearly show us the way. With our new ingredients Euperlan OP White and Cegesoft Peel, we can help our customers to develop winning products supporting both the consumers' well-being and eco-conscience," said Dirk Mampe, vice president business management, BASF Personal Care Solutions Europe.
New data on Hyalurosmooth also was shared as part of the Inspire presentation program; "Hyalurosmooth: The mindful way to cope with everyday stress," which took place on Wednesday, Nov. 14.
SCS Formulate 2018 was held in Coventry, U.K., from Nov. 13-14, 2018. Previously, Cegesoft Peel and Euperlan OP White were presented at the 2018 Sepawa Congress.