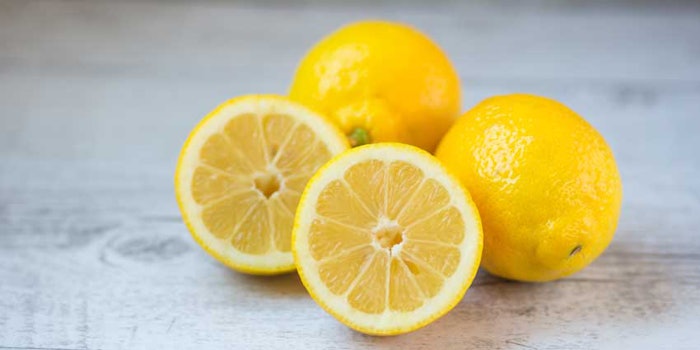 Alban Muller has launched Cosme-Phytami Lemon (INCI: Citrus limon (L.) Burm. f.), whose active concentrate is safe, paraben-free, cruelty-free and gluten-free.
The ingredient, which is made in France, is a solution to toning and brightening the skin.
Lemons have a variety of benefits including:
Exfoliating properties
Caring for oily skin or hair
Use for oral hygiene as a purifier or refresher
Rich in antioxidants
Combatting blotchy complexions
Activating microcirculation
With all these assets, lemons are ideal for creams used to restore radiance in dull, tired and/or mature skin.
According to the company, while lemon pulp can be mildly photo-sensitizing due to its furocoumarin content, products with lemon extracts are recommended for topical use (with caution).