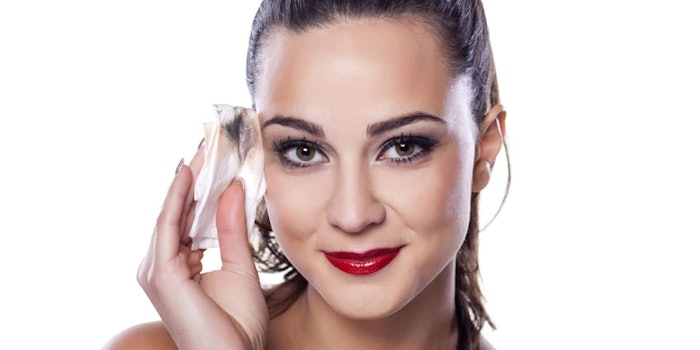 Compared to the alternatives of jars, tubes, bars, re-useable sponges, washcloths and brushes, disposable wipes offer the advantages of convenient, compact, easy and personal portability and hygiene. This article reviews emerging technologies that have the propensity to enhance the properties of wipes, augment their deliverable attributes and increase their market penetration.
Wipes can be divided into the categories of wet wipes and dry wipes. Wet wipes consist of a fabric substrate that is impregnated with cleansing or skin care compositions. Dry wipes must be moistened before use. In the recent years, major efforts have been spent to improve the softness and absorbency characteristics of wipe and pad materials, resulting in wipes of higher absorbency and better softness that alleviate skin irritation upon prolonged or repeated usage.
Originally, wipes had a cleansing function but increasingly, wipes are being designed for cosmetics and skin care. For example, recent patent applications have disclosed dry cosmetic wipes in addition to moist wipes impregnated with lotions comprising mineral oil, fatty acid esters, fatty alcohol ethoxylates and fatty alcohols that function as moisturizers.
Wipes containing lotions are well-known. Usually the lotions are compositions that are solid at room temperature and depend on being melted by body heat during the application process. During use, moistened cleansing cosmetic wipes or pads are expected to produce foam. The quality of foam produced is an important cue to the consumer. Good quality foam, good cleansing and pleasant skin feel have been associated with an impregnating liquid comprised of a mixed nonionic/amphoteric surfactant mixture, a wax mixture containing a wax ester, a partial glyceride and a fatty alcohol ethoxylate, and a cationic polymer such as polyquaternium-10.