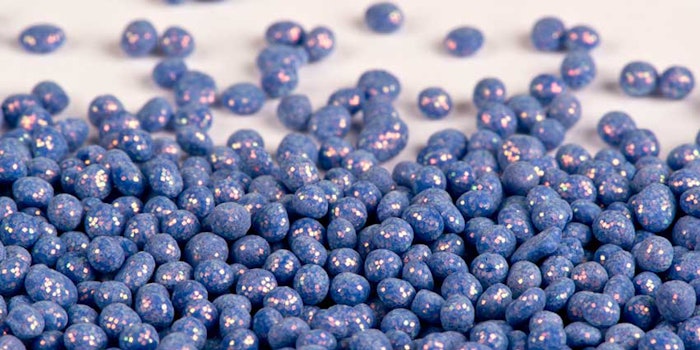 Omya
Omya has launched its Cosmospheres cellulosic beads (INCI: Varies). These brightly colored beads can be loaded with active ingredients to enhance their delivery, along with providing aesthetic optical effects to cosmetic products.
The beads are delivered in a dry form, ranging in size from 0.5-2.0 mm. When added to the production process, the beads swell into a cell-like structure that protects and separates the loaded actives from mixing with the rest of the formula. These ingredients are then released once the finished product is rubbed on skin.
Along with actives, Cosmospheres can be used to dispense pigments, cooling and warming agents, fragrances, functional ingredients and other substances, while providing a residue-free sensory experience. Based on microcrystalline cellulose, lactose or mannitol, they can be utilized in a myriad of applications, including personal care, hygiene and oral care.
Cosmospheres are set to launch at in-cosmetics Global, to be held in Paris on April 2-4, 2019. Omya can be visited at booth F108.