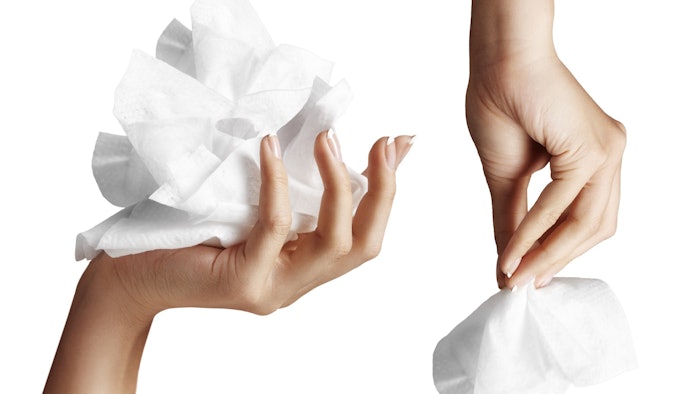 Sharon Personal Care has introduced the SharoWipes line, the latest addition to the company's wet wipe preservative platform.
The line features SharoWipes 630, SharoWipes 631 and SharoWipes 632, each of which offers a clean label and eco-friendly solution free from phenoxyethanol, parabens, CIT/MIT and formaldehyde donors, per the company.
Related: Canada Officially Bans Animal Testing for Cosmetics
SharoWipes are odorless and colorless and feature a combination of hydrophilic elements. Benefits of SharoWipes include:
Protection against bacteria;
An anti-biofilm mechanism to prevent bacterial adherence;
High efficacy at low-usage levels;
A flexible platform suitable for various wet wipe applications;
Water-solublility and biodegradablility and;
Global Compliance.
Paul Salama, Ph.D., chief technical officer, head of innovation, Sharon Personal Care, commented: "Our SharoWIPES line was created following in-depth research to address these challenges. The solutions in this line are optimized with carefully selected hydrophilic components that are combined with a unique anti-biofilm mechanism to deliver an ultimate level of protection for the wipe and formula."