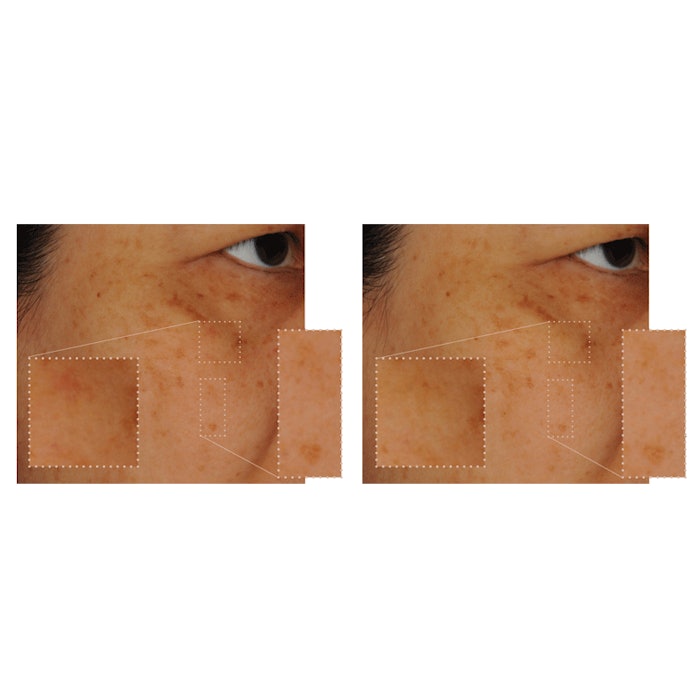 Sederma launched Mediatone (INCI: not provided), a highly purified active ingredient, helping brighten complexion for ethnic skin. Darker skin receives a global brightening effect with this ingredient, while medium skin tones—such as Asian—have hyperpigmented spots lightened.
From the nucleus to the melanocyte environment, Mediatone operates all along the melanin pathway. It regulates the genetic pigmentation (melanin production: -51% vs control), counteracts the stress-induced pigmentation and melanin transfer to the keratinocytes by reducing the melanocyte dendricity.
Unlike competitive inhibitors, Mediatone is of high-purity and without toxicity on cells. Mediatone complies with the Chinese regulation for cosmetic ingredients and is obtained by an eco-designed process.