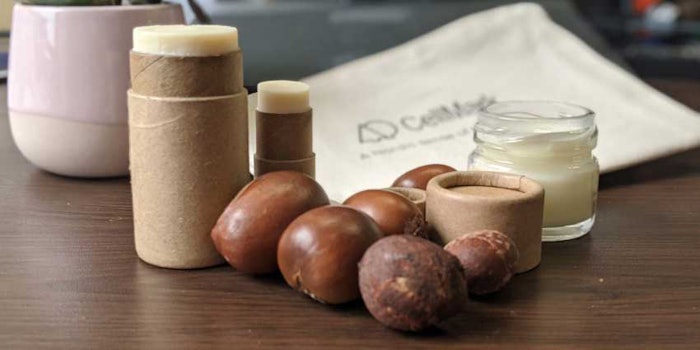 Cellmark
Cellmark's Niodor (INCI: Zinc Chloride Hydroxide) is a crystalline powder that is reportedly nature-identical to simonkolleite, a rare mineral, and intended for use in natural deodorant formulations.
Related: P&G's Secret DEMA+ Soothes Irritation, Controls Sweat/Odor
The company explains that blocking perspiration using aluminum salts has previously been the main approach to prevent body odor. In addition, natural perspiring deodorants are considered inefficient.
Niodor, however, is said to act as a sponge by absorbing the specific molecules from sweat that cause body odor while allowing the skin to breathe and combatting bacterial growth. The active is synthesized through a process of low-temperature hydrolysis using only water as a solvent.
Niodor is also available in a stick form as NIO-Stick, an irritant-free and residue-free deodorant. Formulated for both men and women, the stick is derived from 100% natural and vegan ingredients, with moisturizing and repairing shea butter. It is sourced through responsible supply chains and is available in "nomad" packaging, made from recycled and recyclable cardboard.
In a protocol trial carried out in 10 volunteers, ages 18-65, subjects cleaned their armpits with a neutral, perfume-free antibacterial soap. A formula containing 4.5% of the active was then applied to one armpit while a placebo formula was applied to the other. The olfactory evaluation was carried out in a well-ventilated room, free from odors and interference.
Study results exemplified in a 24 hr timeframe, Niodor reduced sweat odor intensity up to 100% while the placebo only reduced intensity by 71%; and in a 48-hr period, sweat odor intensity was decreased up to 100% compared with the placebo, which was only effective up to 54%.