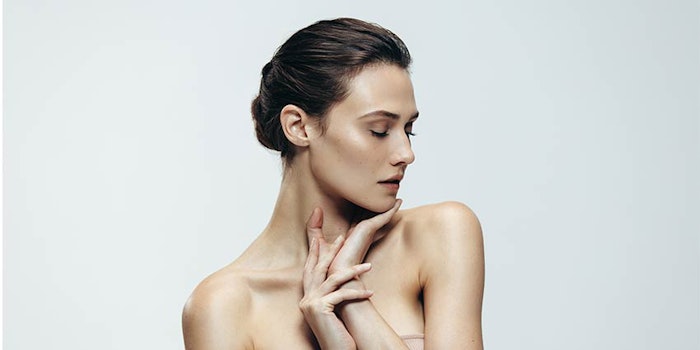 Clariant Naturals debuted its Envisioning Beauty brand at in-cosmetics Global 2019 (held April 2-4, 2019 in Paris).
Including new branding and an updated personal care website, the platform is rooted in five key priority areas: actives, functional claims, sensorial effects, preservation and naturals.
Ingredients and tools are categorized by two purchasing drivers:
Origins—Natural and exotic in origin and responsibly, transparently sourced, these products include local, rare ingredients from Africa, Amazonia, Indonesia and Mediterranean. At in-cosmetics Global, Clariant introduced the Plantasense-Berto portfolio of extracts from Indonesia/Java, in partnership with Martina Berto.
Green Performers—Products ideal for achieving high-RCI formulations with no performance trade off. The nature-derived ingredients emphasize ISO 16128 and sustainability improvements including biodegradability, compliance with the main Ecolabels and clear improved environmental footprint. This includes Plantasens Flash 80 and Flash 100, which deliver functionality and sensory to applications ranging from body mousses to easy-spreading sun care.
in-cosmetics Spotlight
Products on display during the trade show—inspired by the aforementioned priority areas—included:
Clariant Actives—Epseama, an active which targets RNA 886, resulting in fewer signs of wrinkles, better skin hydration and an improvement of pigmented spots
Functional Claims—NeutroTain DMG, an alkaline neutralizer based on renewable feedstock answering the market preferences for mildness and hazard label-free claims for traditionally harsher products like hair color, hair remover and liquid soaps; and CareMag D, an aluminum-, alcohol-, and paraben-free ingredient for deodorants
Sensorial Effects—The Aristoflex range, EO-free ingredients with deliver silkiness, lightness and freshness to applications such as face masks, jelly shower washes and UV- and pollution-protecting skin lotions
"Bringing Clariant's extensive personal care portfolio into the Envisioning Beauty clusters provides clearly-defined homes for new and existing ingredients to support the innovation and sustainability that future beauty requires," said Fabio Caravieri, head of marketing, personal care. "It reduces the complexity of finding ingredients and creating products that meet formulator and consumer needs and are ahead of trends. Developing the "next best thing" in beauty should be fun, and we have the keen eye on innovation to spice up opportunities for success."