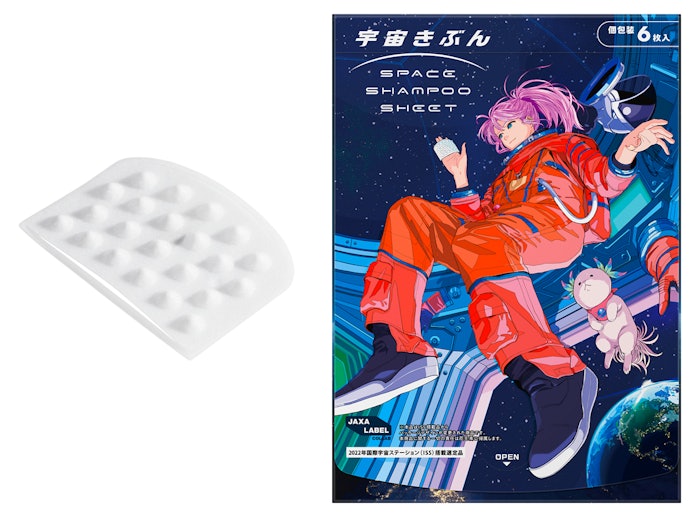 Kao Corporation is launching its Space Shampoo Sheet, which is said to easily wipe impurities from the scalp and hair without water. 
A light massage of the contoured sheet over the hair removes excess sebum and refreshes the scalp.
The product will be offered in limited quantities on Rakuten Ichiba, one of Japan's largest e-commerce shopping malls.
Space Shampoo Sheet is infused with an alcohol-free cleansing solution. It has a fresh scent of cosmo floral. 
Japan's veteran astronaut Koichi Wakata lived on the International Space Station (ISS) on a five-month mission from October 6, 2022 to March 12, 2023, where he had a supply of 3D Space Shampoo Sheets. It is the same product becoming commercially available as Space Shampoo Sheet. 
The Japan Aerospace Exploration Agency (JAXA) approved the product in 2021.
Wakata said, "It really cleans me up, even up here without baths or showers. The contoured surface wipes away dirt when I massage, for a deep clean all the way from the roots up. A quick shampoo invigorates my scalp."