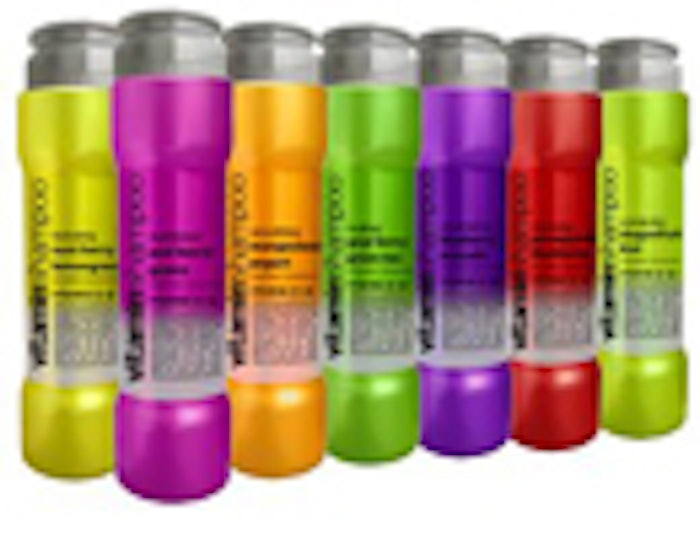 Vogue International, the manufacturer of hair care brands Organix and Fx Special Effects, has introduced a superfruit-based hair care line VitaminShampoo is a collection of vitamin-packed shampoos and conditioners.
Superfruits have been getting a lot of buzz and acclaim in the food and skin care industries for their antioxidant properties, according to the company. The new line attempts to deliver the superfruits to the hair with a collection of seven exotic and fruity shampoos and conditioners featuring high potency ingredients such as acai berry guava and gogi berry green tea.
The line delivers antioxidants, vitamins, nutrients, minerals, proteins and essential oils to cleanse away impurities while leaving hair soft, reenergized and nourished. The line is free of sulfates and paraben and is said to protect hair from harmful everyday elements such as pollutants, smog, free radicals, UV rays and chemicals that leave hair dry, exposed and thirsty.
The range will be available in retailers worldwide. For more information, visit www.vogueintl.com.