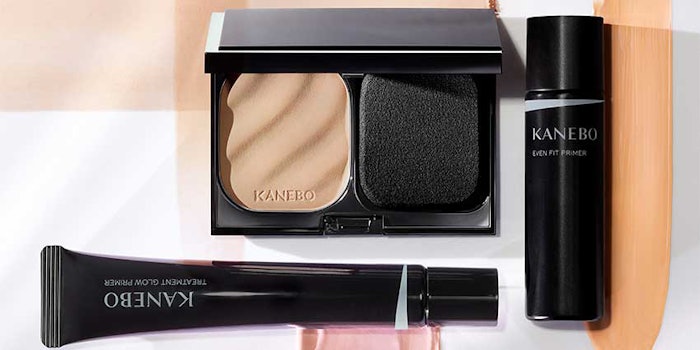 Kanebo Cosmetics
Kanebo Cosmetics has announced the launch of its base makeup line that includes a skin-toning powder foundation.
Related: Kanebo Cosmetics Launching Facial Wash, Cleanser
Feb. 5, 2021, is the release date for the line that reportedly enhances natural skin vitality. The line contains five products that have a price range from ¥500-4,500 (approx. US $4-43).
Particularly highlighted is the powder foundation, Kanebo Melty Feel Wear, which is designed to tone the skin to a natural finish. The foundation introduces Dual Gel Coating Technology, a semi-translucent gel reportedly encapsulating the majority of pigments as light is diffused across the thick gel film, blending with the natural color and texture of the user's skin. The foundation also helps to minimize imperfections and accentuate the skin.
Other products included in the line are: Kanebo Treatment Glow Primer, a makeup primer that adds luster to smooth out skin texture and bring a healthy complexion with a dewy, bright finish; Kanebo Even Fit Primer, a makeup primer that helps to cover bluish appearances on the skin for a radiant, even-toned complexion; Kanebo Compact Case, a compact case for the Kanebo powder foundation; and Kanebo Face Sponge, a sponge for Kanebo powder foundation.
Previously: Kanebo Cosmetics Debuts Face-shaping Kate Mask