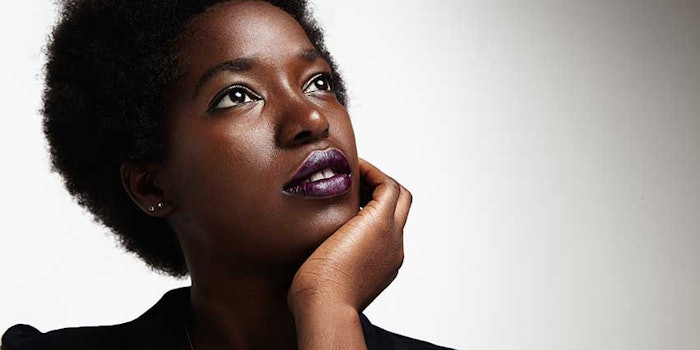 The cosmetic industry is entering an age of diverse shade-range possibilities; Merck KGaA, Darmstadt, Germany's recent Ronastar Black Allure pigment (INCI: Not Available) helps with that. The black pigment mixes the matte trend and silica technology to, in part, color-match skin tones in foundation formulations.
A rich, black shade, the vegan pigment reportedly leaves a velvet-like skin feel. It is based on spherical silica substrate, which gains stability via a proprietary coating process. The pigment requires no milling and has a luminous effect courtesy of embedded mineral particles.
Recommended applications include eye shadow, kajal, mascara, eyebrow products and nail polish; the pigment also can be used to provide background color in shampoo and shower gel, and, of course, in foundations.
Ronastar Black Allure is part of the company's Luminous Matte range within its Smart Effects program.