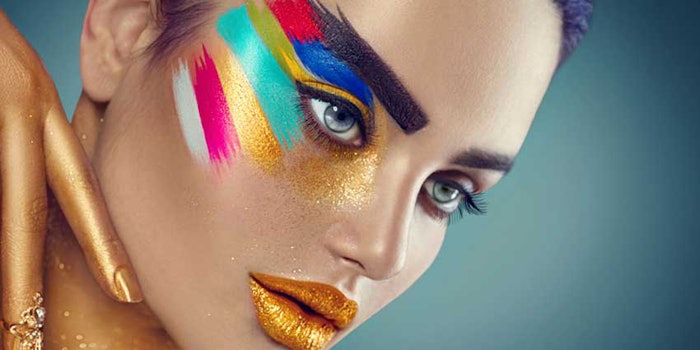 INOLEX has launched the latest addition to the LexFeel portoflio of sensory fluids. LexFeel Vibrant (INCI: Palm Acid (and) Adipic Acid (and) Pentaerythritol Crosspolymer) is a sensory and texture modifying agent that helps to improve vibrancy of pigments in color cosmetics. It is offered as an alternative to typical oils, butters and waxes.
The ingredient responds to the consumer driver for cosmetics in an array of colors, finishes and textures, which has spurred growth in the global color cosmetics market. According to Markets and Markets, growing demand for new options will bring this market to $77.7 billion by 2020.
LexFeel Vibrant is a non-crystalline wax that stands out from other waxes and butters as it stays clear when mixed with other clear oil phase ingredients, enabling its use in a number of applications. The polyol polyester is fitting for emulsions and anhydrous systems, and provides gel-like textures and improved spreadability to cosmetic formulations. 
This structuring and pigment-wetting agent provides a rich yet light skin feel, allowing for improved stability without the heavy or greasy feel associated with traditional structuring agents.
"As consumers demand more tailored cosmetics, we are addressing the need for ingredients that deliver superior performance," said Fana Makonnen, technical marketing manager at INOLEX. "LexFeel Vibrant significantly boosts sensory, esthetic and formulation results compared to other ingredients, which is very exciting."