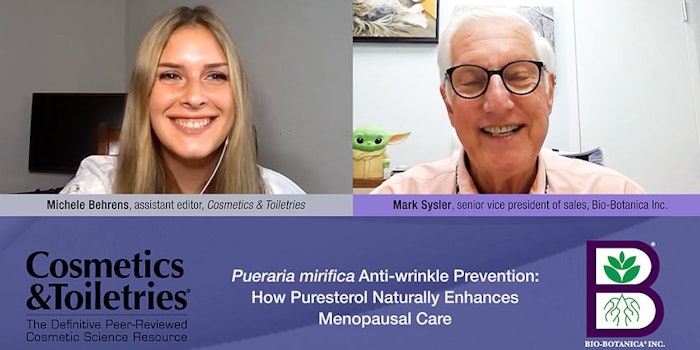 In the following video interview, sponsored by Bio-Botanica, Michele Behrens, of Cosmetics & Toiletries, connects with Mark Sysler, senior vice president of sales for the company, about the anti-aging properties of Bio-Botanica's Puresterol active.
For example, the ingredient has been shown to prevent pre- and menopausal symptoms including wrinkles, dry skin and more. Puresterol (INCI: Pueraria Mirifica) also supports healthy hair growth, improves eye health, sharpens memory, increases energy and vigor, and supports restful sleep.
Watch and learn more!