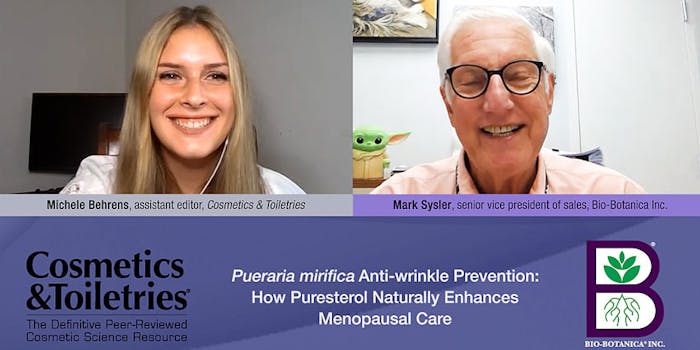 This video is sponsored by:
Bio-Botanica Inc
In the following video interview, sponsored by Bio-Botanica, Michele Behrens, of Cosmetics & Toiletries, connects with Mark Sysler, senior vice president of sales for the company, about the recent anti-aging properties with of its Puresterol active.
For example, the ingredient has been shown to prevent pre- and menopausal symptoms including wrinkles, dry skin and more.
Puresterol (INCI: Pueraria Mirifica) acts as an anti-wrinkle agent. It helps to smooth wrinkled skin, supports healthy hair growth, improves eye health, sharpens memory, increases energy and vigor, and supports restful sleep.
Register now to watch and learn more!