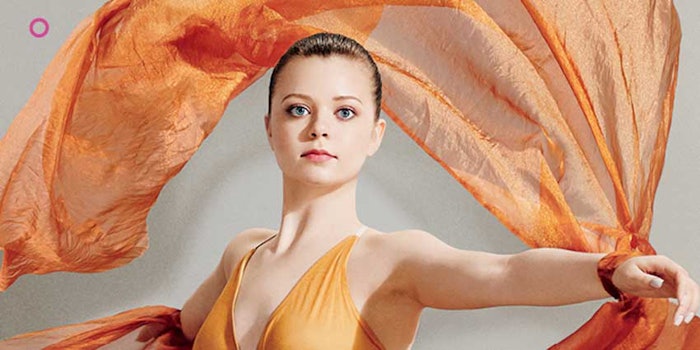 Ashland
Ashland has launched its first biofunctional, Santalwood—a natural extract from Santalum album
—
developed using AI. The ingredient is designed to offer well-aging benefits that help transform the skin's appearance from dull to glowing.
Related: Ashland Commits to Science-based UN Sustainability Targets
Santalwood is said to reduce skin cell senescence and help to mitigate air pollution-induced skin damage. It was clinically proven to encourage skin regeneration, firmness and anti-wrinkle effects. The biofunctional is oil-soluble and can be formulated into a range of beauty products for well-aging. The Santalum album extract is obtained by supercritical CO2 extraction from upcycled wood chips.
According to the company, scientific studies have shown that inhaling forest VOCs can result in antioxidant and anti-inflammatory effects in the human airways. Additionally, the pharmacological activity of some forest VOCs absorbed through inhalation may promote brain functions by decreasing mental fatigue, inducing relaxation, and improving cognitive performance and mood. In relation, the active reportedly captures selective forest VOCs from the sandalwood and enhances skin OR2AT4 olfactory receptors, which have been shown to decrease with age and air pollution.
See also: Olfactory Receptors Could Indicate UV, Inflammatory Skin Damage
Bioinformatic intelligence (i.e., artificial intelligence or AI) was used to predict the potential skin biological activity based on 17 components of Santalwood. Bioinformatics predicted multiple biological pathways, including skin olfactory receptor OR2AT4, skin barrier regeneration and cell longevity and skin health, among other potential activities. According to Ashland, the active was clinically tested on skin regeneration, firmness, luminosity and wrinkles, and was clinically proven to reduce the skin olfactory signature of aging.
"Ashland has looked to ancient ceremonies and trends to bring new technologies to the field of active ingredients for personal care that amplify the efficacy of our customer's products and application," said Joel Mantelin, vice president of marketing and business development, biofunctionals and naturals for Ashland. "For the first time, Ashland is also combing artificial intelligence as the starting point in the design of an ingredient. Our scientific solvers discovered that skin olfactory receptors decline with age and Santalwood biofunctional was developed to fight the skin aging process and ensure the integrity of our customers' products and application."
"Walking through a forest, you are surrounded by nature's raw beauty and the fresh air is beneficial," added Anne Clay, global marketing manager of Ashland. "Our new biofunctional was inspired by forest therapy, which is an emerging trend in health and wellness, also known as shinrin-yoku in Japan. Forests often deliver large amounts of odorant molecules identified as forest VOCs. Sandalwood produces forest VOCs that form only with the right mix of genetics and environmental factors. Ashland Santalwood biofunctional captures selective forest VOCs from the sandalwood and enhances skin olfactory receptors shown to decrease with age and air pollution."
Previously: Ashland Increases Production of Natrosol HEC Thickener