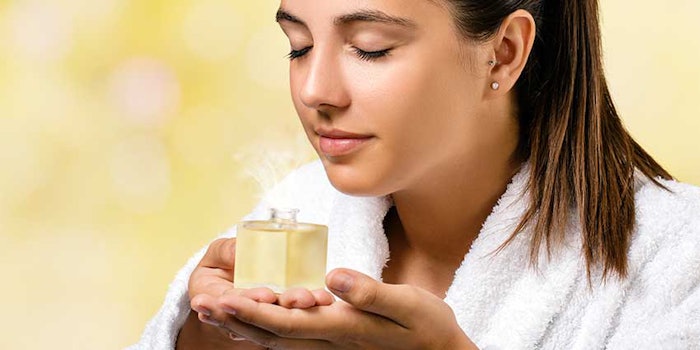 ID 97668720 © Karel Noppe | Dreamstime.com
Praan Naturals has introduced its rosewood essential oil (INCI: Aniba Rosaeodora (Rosewood) Oil), primarily comprising linalool, a monoterpenol that reportedly makes the oil well-suited for inclusion in formulations intended to support physical wellness and emotional balance.
Related: Praan Naturals' Organic Kalahari Melon Oil Nourishes Skin and Hair
Rosewood essential oil has traditionally been used in a wide array of perfume and fragrance applications. It is a middle note that allegedly blends well with other wood essential oils and citrus, floral, wood, herbaceous, mint and spice oil families.
Within skin care applications, the essential oil helps to support healthy skin. According to the company, the oil is suitable for all skin types.
For emotional applications, such as aromatherapy, it is considered a "balancing" oil to encourage a sense of calm and ease the feelings of stress. This oil is also can be included in blends intended for energetic and spiritual applications.
Other applications that the oil can be used includes hair care and cosmetics.
"Our rosewood essential oil is ethically and sustainably produced from rosewood trees that have been cultivated on plantations owned by local farmers in Peru," said Anáil Mitra, chief executive officer of Praan Naturals. "Our manufacturing partner educates, supports and works closely with Peruvian farmers and their families. Collectively, they maintain a sustainable and balanced agroforestry system that includes preparing plantation lands to ensure ideal soil conditions; planting rosewood saplings and other botanicals that support the system; and caring for all of the trees and plants. Their initiative also helps to improve the livelihood of Amazonian inhabitants by providing full-time employment and by helping to stimulate the economy."
For more information, contact Praan Naturals.