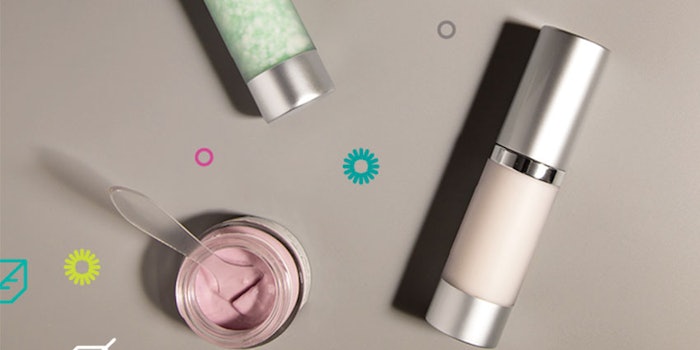 Ashland, LLC
Ashland has launched "Dreamy Textures," a collection of four formulations that deliver textures using nature-derived ingredients.
Related: Self-care to Become 'New Normal' Following Coronavirus Pandemic
Beauty sleep gel cream is a fresh, quick-vanishing texture; counting sheep butter-in-gel is a texture with an appearance that transforms into a smooth cream and melts on the skin upon application; resetting lunar mask is a cream texture that resets to a smooth surface after each use and leaves a velvety soft skin feel; and the dreamy renewing butter is a rich, buttery texture that melts on contact with skin to leave a powdery, velvety finish.
The formulations feature:
Natrosol Plus 330 CS and Polysurf 67 CS (INCIs: Cetyl Hydroxyethylcellulose (HMHEC)), which are nature-derived rheology modifiers that offer thickening properties, improve emulsion stability and enable playful textures
Lubrajel Oil PF Hydrogel (INCI: Not Provided), a nature-derived, biodegradable moisturizer that provides lubricity and a light, dimethicone-like feel in a preservative-free hydrogel, adds sensory enhancement to the collection;
and finally, Nightessence biofunctional (INCI: Butylene Glycol (and) Water (Aqua) (and) Lavandula Angustifolia (Lavender) Flower Extract)—a natural extract from lavender, working to renew and illuminate the skin while consumers sleep.
"COVID-19 has definitely impacted consumer beauty behaviors," said Denise Costrini, global marketing manager, hair and skin care of Ashland. "Hairstyling and makeup usage have declined while consumers largely stay at home, however, pampering beauty product usage has increased. Using a face mask hits the top of the home pampering activity list, along with home facials, deep conditioning hair and taking long baths. The 'dreamy textures' formulation collection will engage consumers with fun, playful textures that have unique sensations."
Previously: Boost Preservation with Ashland's TCM- and Ayurveda-inspired Phyteq Raspberry
"These four formulations highlight the impact of HMHEC in emulsions," said Karine Deruddre, global skin care applications manager of Ashland. "Natrosol Plus 330 CS and Polysurf 67 CS HMHEC dramatically transforms the formulations by improving stability, increasing viscosity and delivering completely new rheology experiences with more cushion, elasticity or thixotropy."
"For example, HMHEC enabled Ashland to transform a fluid emulsion into a buttery cream, avoiding the use of waxes, which can impart drag and stability concerns," continued Deruddre. "HMHEC is a powerful asset for the formulator's toolbox to increase the naturality of a formulation by lowering the use level of the primary rheology modifier, as well as enabling easy development of a product range due to its significant viscosity impact."
For more information, contact Ashland.