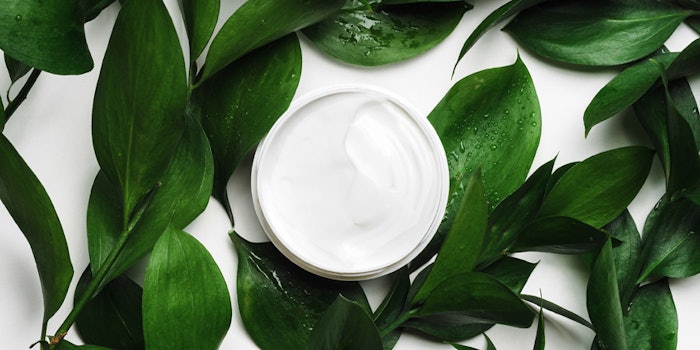 Berg + Schmidt
Berg + Schmidt won first place in the 19th European BSB Innovation Awards with its plant-based fiber compound, BergaMuls ET 1 (INCI: Beta-Glucan (and) Pectin).
Related: Berg + Schmidt Launch New Surfactants, Emollients and Lecithins
More specifically, the active won in the "Natural Products/Raw Materials: Recipients, Protection, Skin Soothing" product category. The ingredient is a moisturizing emulsifier and thickening agent that enables efficient cream, mask and lotion formulations. Due to its COSMOS and Natrue approval, and a sustainable lifecycle, the ingredient is ideally suited for multifaceted and vegan natural cosmetic products. According to the company, the active further allows for a clean label declaration.
BergaMuls ET 1 is produced from renewable fruit and cereal fibers, and therefore is completely natural. The ivory-colored fine powder is easy to process as a stable stand-alone or co-emulsifier, as it has resistance to shear forces, offers water-binding properties and is compatible with all oil polarities in a pH range of 4-9.
Depending on the size of the oil phase, for best product efficiency, the active should be used at a level between 1.5-5% in the final formulation. It can be incorporated in hot or cold processes. The ingredient shows no incompatibilities with electrolytes or UV filters while offering a good skin tolerance.
Florence Olechowski, division manager cosmetics at Berg + Schmidt, said "We are pleased to receive this year's BSB Award for BergaMuls ET 1 because it is recognition of our commitment to all that we do: We not only want to develop products that are efficient and easy to process, but we also believe our natural and functional ingredients should protect the environment, and provide consumers with holistic benefits."