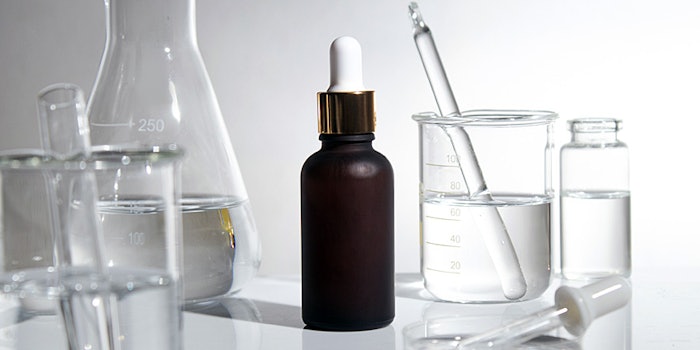 Photo 217322199 © Issaro Prakalung | Dreamstime.com
The May 2021 Midwest SCC virtual meeting highlighted the preservatives used in cosmetics and the regulations that have arisen due to health and safety concerns.
Featured: Weak Points in Preservation
Leading the discussion was David Steinberg of Steinberg & Associates, Inc.—a consulting firm for the cosmetic industry. Steinberg specializes in the chemistry of cosmetic ingredients, preservatives and preservation; international and U.S. regulations; domestic and international labeling of cosmetics and cosmetic drugs; and ingredient marketing.
Steinberg explained how preservatives are regulated differently in the U.S., Canada and European Union (EU). In the U.S., he stated any approved preservative can be used (as long as they are not prohibited) and the only ingredients that require pre-approval are colors. Additionally, the Cosmetic Ingredient Review reviews the safety of ingredients used in cosmetics. Canada has a Hot List of chemicals used in cosmetics that are restricted or prohibited. Also, the ingredients must meet the safety testing criteria for the Canadian Environmental Protection Act (CEPA). The EU has a list of permitted preservatives on Annex V and also must comply with REACH. Steinberg added that in the U.S., the Food and Drug Administration (FDA) is exempt from the Environmental Protection Agency (EPA) and Toxic Substances Control Act (TSCA) registrations.
Steinberg added that there is a "new" group regulating the cosmetic industry: public perception, cosmetic brands, cosmetic stores and advertisers. He continued to say that preservatives have been coined as "pet peeves" to this group and, in turn, can make formulating with preservatives more difficult.
U.S. Regulations
The FDA has marked restricted preservatives such as hexachlorophene and mercury compounds, and prohibited compounds such as bithionol and halogenated salicylanilides. Steinberg reported that hexachlorophene is an outdated preservative that hasn't been used since roughly the late 60s. Mercury compounds are allowed up to 65 ppm, provided they are only used in eye area products and if no other safe and effective preservative is available. Bithionol and halogenated salicylanilides are on the FDA's prohibited list since they are severe sensitizers or photosensitizers, and are not even used in cosmetics.
State regulations can make federal regulations more complicated, he added, as certain states have rules for children's products; specifically, Maine, Minnesota, New York, Oregon, Vermont and Washington. Steinberg cautioned that if formulators are creating a product for children, they must be sure the product meets all the regulation criteria for these specific states as well.
Preservative suppliers recommended higher levels than were needed, resulting in the 'preservatives are bad' movement/attitude consumers took on.
California was highlighted as the most complicated state for regulations, as it requires all cosmetics that contain certain ingredients to be registered. Additionally, they must display Proposition 65 (Prop. 65) labels, warning consumers of certain chemicals to which they may be exposed.
With the California Safe Cosmetic Act of 2006 (CASCA), products are required to be registered if a chemical is listed as an ingredient, not as a trace component. Specific examples include mercury and its compounds; ortho-phenylphenol and its salts; and formaldehyde solution. Steinberg said labelers should be aware of two of the biggest ingredients on the CASCA list that trigger registrations: titanium oxide, and retinol and its esters.
On August 30, 2018, a new rule was implemented: if a cosmetic or OTC drug contains any detectable chemical listed in the Prop. 65 list, products are required to have a chemical exposure warning label. Steinberg noted this warning could be changed in the near future.
Steinberg comprised a list of chemicals to be aware of: methanol, boric acid, 1,4-dioxane, ortho-phenylphenol and sodium salt, and mercury and compounds. Methanol is a stabilizer of formaldehyde and if formulators still use formaldehyde, he advises that they may run into Prop. 65 issues. Methanol has trace levels in many fatty acids, alcohols, esters, etc.
Finally, Steinberg pointed out the FDA's Inspectors Guide, which lists commonly used preservatives and also has a list for natural and new preservatives. The FDA makes suggestions to the inspector to observe the safety and effectiveness of these natural preservatives.
Put simply, he said companies will have to answer to the FDA more often with "new" preservatives than with more commonly used preservatives (i.e., parabens, DMDM hydantoin, formaldehyde, phenoxyethanol, sorbic acid, etc.). Examples of natural preservatives that trigger questions are glyceryl caprylate, licorice root extract, organic grapefruit extract, lemon peel extract, radish root ferment filtrate and more.
Steinberg pointed out problems using natural preservatives, such as microbiological action that may vary from batch-to-batch and the unknowns of what these preservatives actually contain, since many natural preservatives have been found to contain "real" preservatives.
Canada Regulations
As noted, Canada regulates cosmetic ingredients via its Hot List, which is divided into two categories: prohibited and restricted ingredients. The only preservative prohibited is mercury and its compounds. Restricted ingredients are only permitted if the conditions of use or cautionary statements are met. Steinberg explained if the ingredient has a concentration restriction, providing the exact concentration used in the product at the time of notification with help expedite processing of the Cosmetic Notification form.
All chemicals that enter the environment are subject to the Canadian Environmental Protection Act (CEPA). A new chemical is exempt from CEPA up to 100 kg.
EU Regulations
The Annex II list prohibited ingredients including #348-52, four old chemicals that FDA prohibited; #1374-78, isopropyl, isobutyl, phenyl, benzyl and pentyl parabens; #1386,  quaternium-15; and #1577-79, formaldehyde. The Annex V list permitted preservatives with levels and warnings and included 52 preservatives, although many of them are not used (and some are even noted to "not work.").
Regulation and regulators have failed at regulating cosmetics and preservatives. . .
Steinberg stated that when formulating with benzyl alcohol, it is imperative to state how it will be used such as a fragrance, preservative or solvent, since that determines how much formulators are allowed to put in.
Many suppliers are now touting preservative "boosters" as a way around the pre-approval process in Europe, as it is noted that getting a preservative on Annex V can be expensive. Such boosters fall into two categories, one being actual preservatives with cidal activity. Vendors may not want to spend the money to run required safety testing for country approvals or the approvals that require animal testing.
Also featured: Clean and Simple: Cyclic Glucamide as a Natural Solubilizer and Preservative Booster
The other category is boosters as solvents, which may provide preservative action at very high levels by lowering the water activity, or by dissolving the preservative to stay in the water phase. According to Steinberg, caprylyl glycol is not on any country's approved list as a preservative unless it is dissolved in a solvent such as phenoxyethanol, hexylene glycol, propylene glycol, 1,3-propanediol or others.
20 Year Flashback: What Happened to Preservatives?
What happened to preservatives? Why have they been vilified? According to Steinberg, preservative suppliers frequently recommended higher levels than were needed—this resulted in irritations and sensitizations, which then resulted in the "preservatives are bad" movement/attitude by consumers. For example, Darbre's publication, which was later retracted, stated that parabens caused breast cancer, thereby initiating "paraben-free" marketing in cosmetics.
"Paraben-free" marketing has caused the decline of safe preservatives. The EU has prohibited some parabens and in particular, France is continuously trying to have phenoxyethanol restricted/prohibited. Methylisothiazolinone was restricted to rinse-off only usage at a maximum level, which was noted to often be formulated at twice the level actually needed—resulting in sensitization.
Finally, there has been no incorporation of iodopropynyl butylcarbamate (IPBC) due to it being used at 3-4× its effective level, even though it is an effective antifungal agent and preserves most cosmetic products (below a pH level of 7).
With formaldehyde, issues with this particular preservative arose during the time of the "Brazilian blowout" hair relaxer trend. This was because the conditions under which the relaxers were used were unsafe; i.e., they were heated at high temperatures, which was exposing consumers to high levels of formaldehyde, which posed health issues. The EU prohibited it and thus, the formaldehyde donors have been rapidly declining in usage.
The EU has even prohibited nail hardeners, Steinberg added, although their safety was never questioned and there is currently no replacement that works. 
Preservatives Today
Steinberg listed the common preservatives still used today.
Benzyl alcohol: a major sensitizer and allergen with stability issues;
Caprylyl glycol: sensitizations from it are growing; it also does not work on fungi or surfactant solutions, i.e., body washes and shampoos;
Phenoxyethanol (France exempt): poses issues with 1,4-dioxane content as it does not work in surfactant systems;
Sorbic acid: used often in the 1960s as an antifungal preservative but allergies have almost completely stopped its use. It was revised when parabens and IBPC lost favor; and
Benzoic acid: perceived as a weak preservative.
Steinberg shared additional tips in cases where a preservative does not work, including: manufacture under strictly enforced cGMPs; establish and use Hazard Analysis Critical Control Points (HACCP) to find where the contamination is taking place; package products so consumers do not contaminate them; insist companies stop claiming products are "free of ..."; and, as Steinberg put it, "if you are brave enough, tell Marketing the costs of not using good, safe preservatives."
Related: Advocating Curls: Optimizing Textured Hair Product Preservation
Steinberg further explained HACCP is a systemic method to monitor where contamination can occur. This starts with incoming raw materials (does the ingredient have spores? Bacteria?) and ends when the finished products are shipped and sold. HACCP should be updated frequently, such as when contamination takes place where it was not previously monitored.
See related: Quality Culture Part II, Raw Materials
Conclusion
Steinberg underlines that regulations and regulators have failed cosmetics and preservatives by not solving simple problems, and allowing companies to state unproven and negative claims. Needless to say, hopefully some preservative regulations may be revisited and improved further.
Previously: Midwest SCC: Upcycling in Personal Care and Red Maple Emulsifier