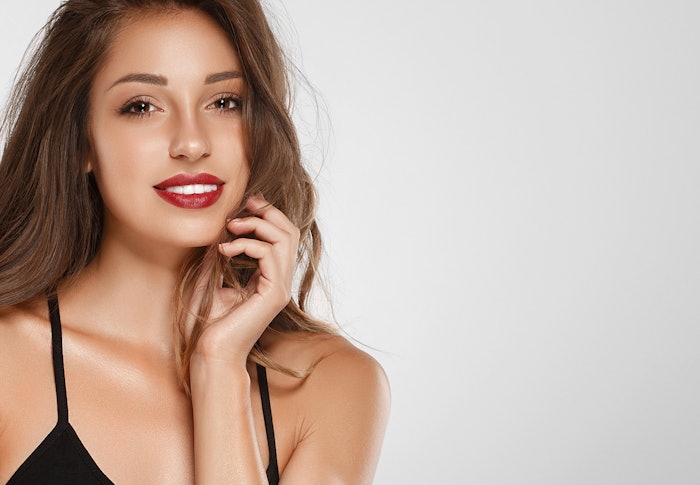 At this year's SEPAWA Congress, Omya presented its portfolio of natural ingredients for personal and home care applications. Mineral particles for decorative cosmetics, skin and oral care were showcased, including color pigments, flavors, botanicals and more. 
The Omyacare brand comprises white particles sourced from natural minerals that work as cleansing agents with different grades of abrasiveness, and are thus adjustable according to the desired color, viscosity and texture. A broad variety of applications are possible, such as waterless products, bar soap, toothpaste, tooth tabs and hand wash tabs. In addition, many of Omya's manufactured calcium carbonate products are Cosmos approved and Natrue certified.
Related: [with formula] SC Group Debuts C. Sinensis-derived SpecPure BTS Saponins
For skin care, Omyaskin (INCI: Hydroxyapatite (and) Calcium Carbonate) particles are designed to minimize skin imperfections naturally while promoting an even skin tone. This visual effect is achieved by specially treated particles that scatter light, thus reducing contrasts and creating a blurred, soft focus effect. They are made from high-purity natural mineral offering high porosity. In addition to being non-nano, the particle size fits the requirements of cosmetic applications.
Oral care applications include Omyadent 200 particles that desensitize toothpaste. The mineral has an outer shell of hydroxyapatite — the main constituent of enamel and dentin. Dentin hypersensitivity can be treated by occluding dentin tubules, preventing stimuli and dentinal fluid movement. In combination with natural colorants, cleaning agents and thickeners from Omya's distribution portfolio, a broad scope of oral care products are on offer.
Stefan Lander, vice president consumer goods, group sales and marketing at Omya, commented: "The first step to making cosmetic formulations exciting is to make the products exciting to use. The right ingredients help a product stand out. In this spirit, we were happy to participate at SEPAWA again, showcasing our wide portfolio of natural and functional ingredients – manufactured by ourselves or by our esteemed partners."