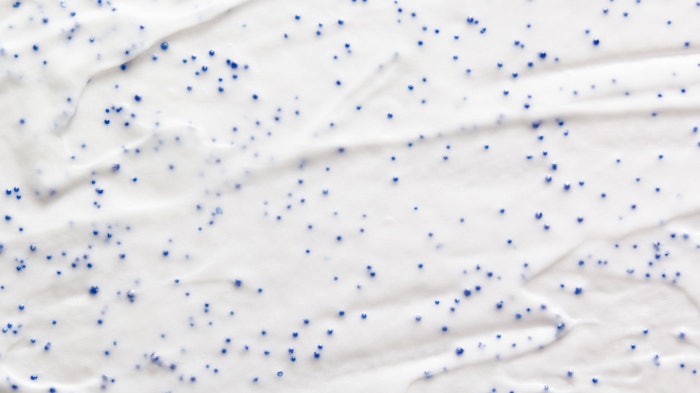 CP Kelco, a nature-based ingredient solutions company, has returned in person to Berlin for the SEPAWA congress and exhibition, running Oct.  26 – 28, 2022. The company exhibited a range of bio-based ingredient solutions for personal care, fabric care and home care, and two company experts presented research and developments in home care.
Related: Azelis Expands Partnership with CP Kelco to India, ASEAN Region
CP Kelco's bio-based ingredient portfolio includes Cellulon Cellulose Liquid (INCI: Not Provided) and Arbalon Cellulose Liquid (INCI: Not Provided), which are fermentation-derived cellulose suspension agents that are effective in concentrated, dilute-at-home formulations for fabric care, dish care and personal care. 
Cellulon Cellulose Liquid is a biodegradable, nature-based alternative to thickeners such as carbomers. It reportedly can suspend decorative beads, pearlescents, fragrance encapsulates and scrubbers independently of surfactant level. It also stabilizes in a wide range of conditions with minimal impact on the viscosity of the final product, the company reports. CP Kelco is offering cationic-compatible grades of Cellulon Cellulose Liquid as well as COSMOS certified, vegan, non-GMO and organic-compliant grades.
Arbalon Cellulose Liquid is an eco-friendly, pre-activated, ready-to-use liquid that can stabilize in a wide range of surfactant-based formulations with functionality at typical rates of 0.5-5.0% to create clear to translucent systems. The ingredient also allows for the reliable suspension of actives, decorative particles or perfumed encapsulates with minimal impact to finished product viscosity. The product is tolerant to a range of conditions including temperature, surfactants, pH (low and high) and salt levels, the company reports.
CP Kelco also recently announced a partnership with ExoPolymer to develop and commercialize a portfolio of new functional ingredients for the personal care industry. The initial focus of this partnership will be to scale up production of ExoPolymer's first product, a polysaccharide-based biopolymer to be used in skin care formulations for hydration, anti-aging and anti-wrinkle performance.