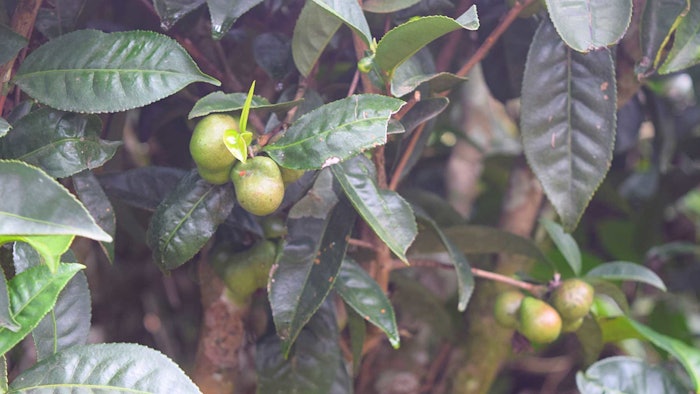 SC Group's SpecPure BTS Saponins (INCI: Camellia Sinensis Seed Extract) comprise pentacyclic triterpene saponins and glycoside compounds extracted from the seed of edible C. sinensis (Pu'er tea, produced in southwestern Yunnan).
See related: Camellia Seed Cake Extract Promotes Hair Growth
According to the company, the ingredient can significantly reduce liquid surface tension as a natural nonionic surfactant. It also has excellent foaming capacity and stability, and is compatible with other ingredients.
SpecPure BTS Saponins reportedly balance oil secretion, so the product is suitable for natural mild cleaning and makeup-removing products. It also inhibits Candida albicans and Aspergillus niger, and has been proven safe by 3D cell model experiments.
The product is recommended for use in personal care rinse-off products (facial cleanser, shampoo, body wash, mouth wash, feminine care, makeup removal, etc.); in leave-on products (hair care, antioxidant benefits, oil control, etc.); for oral care and feminine hygiene products; and even in household care, as a natural dish cleaner; as a cleanser for fruit and vegetables; in agriculture, as a biological pesticide; and as a plant growth accelerator.
The ingredient is Natrue certified as 100% natural. Following is an example of its application in a toothpaste formula.
Saponins Multi-effect Toothpaste