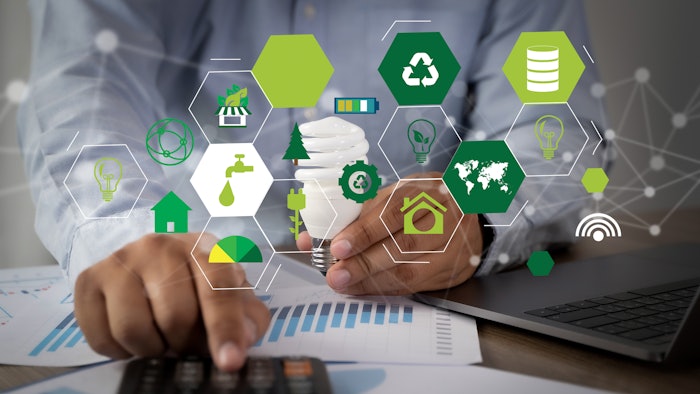 Evonik has highlighted several recent moves to underline its commitments to both sustainability and innovation. These include adopting sustainability as a guiding business principle, leveraging technology platforms and creating more system solutions, transforming its portfolio to natural and climate-friendly products, and related sustainability-focused acquisitions to build its innovation speed. 
In 2021, the company acquired the Swiss plant extract producer Botanica and the cosmetic delivery systems company Infinitec Activos. These follow the acquisitions in previous years of innoHealth (2020), Wilshire Technologies (2020), Dr. Straetmans (2017) and ALKION Biopharma (2016). Such moves to speed innovation have also led to numerous new product launches, which were highlighted during in-cosmetics Global.
The companies have brought complementary technologies to Evonik to reinforce innovation capabilities. A recent example draws on synergies from Wilshire Technologies and within the Nutrition & Care division to use lipid technology across a broad range of medical, cosmetic and cleaning applications. Evonik also recently announced the construction of a commercial-scale plant for rhamnolipid biosurfactants. This special class of bio-based, biodegradable lipids will reportedly help Evonik's customers to develop more sustainable personal care products.
The Care Solutions business line also supports the portfolio shift of Evonik's life science division Nutrition & Care toward system solutions. According to the company, these are characterized by high growth prospects and above average margin potential. The division Nutrition & Care aims to increase its share of system solutions from 20% to more than 50% by 2030.
"The only way forward is sustainability and performance. And we cannot do it alone," said Yann d'Hervé, head of Evonik's Care Solutions business line. "Our M&A activities combined with own R&D capabilities have led to enabling technology platforms that we are making available to our customers to jointly develop the sustainable beauty products of tomorrow." 
Further Evonik highlights at in-cosmetics Global included:
The net-zero emollient Tegosoft LO MB (INCI: Lauryl Oleate), a natural alternative to mineral oil;
New ceramides and sphingolipids, such as Sphinox Defenda (INCI: Hydroxybutyroyl Phytosphingosine (proposed)); Sphinox Lift (INCI: Ceramide NP); SK-Influx Evolve MB (INCI: Ceramide NP (and) Ceramide AP (and) Ceramide EOP (and) Phytosphingosine (and) Cholesterol (and) Behenic Acid (and) Polyglyceryl-10 Stearate (and) Polyglyceryl-6 Behenate (and) Cetearyl Alcohol (and) Glyceryl Stearate (and) Glycerin (and) Sodium Cetearyl Sulfate (and) Triethyl Citrate (and) Sodium Levulinate (and) Potassium Sorbate (and) Water (Aqua)); and Rheasome CeraBoost (INCI: Not Provided);
Recent botanical and bioactive launches;

An extensive and 

advanced delivery system portfolio for personal care and beauty;
For product protection, a new digital tool on the platform intoBeauty, to allow for tailor-made preservation recommendations; and
Its Aerosil, Sipernat and Spherilex portfolios, to enable the production of sustainable products, e.g. "waterless" formulations.
Finally, the company notes the Nutrition & Care division is one of its three growth divisions and the home of the biotechnology excellence center. Innovation in this division stems from a clear focus on sustainability; for example, it uses fermentation technologies across a range of other high growth markets including sustainable animal nutrition, medical devices, advanced food ingredients and pharmaceutical drug products.