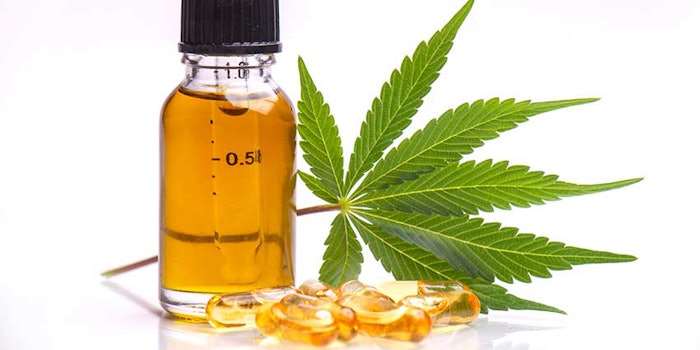 Gelest Inc.
Gelest has introduced Vertasil TM-CBD1 (INCI: Not Provided), a CBD hybrid fluid, to increase lubricity, softness and solubility in personal care formulations.
Related: Gelest Expands Pigment Production, Wear Resistance
This product is part of Gelest's Vertasil line of siloxane natural products and is said to impart the aesthetics of a silicone oil without the greasiness of natural oils. As an added benefit, the active offers the potential for controlled release of CBD. 
This ingredient is compatible with silicones and natural oils, hydrocarbons, esters, glycols and silicone derivatives as it is targeted for use in silicone serums and oils; scar treatment and stretchmark patches; and face and eye treatment masks. 
"We specifically designed this patented molecule to extend solubility parameters and improve the compatibility of CBD with a wider range of materials without compromising CBD activity or benefits," said Daria Long, Gelest vice president and general manager of personal care. "The emollience of this modified CBD, combined with the ability to form thin films, enables distribution over skin and hair, providing effective treatments at extremely low concentrations."
"Vertasil TM-CBD1, the trisiloxane functionalized cannabidiol isolate, can be easily incorporated into silicone gel matrices such as polydimethylsiloxane (PDMS) and other primarily silicone-based formulations," Long added. "In fact, Vertasil TM-CBD1 is the only ingredient [in the line] that enables the delivery of cannabidiol from PDMS gels."
For more information, contact Gelest, Inc.