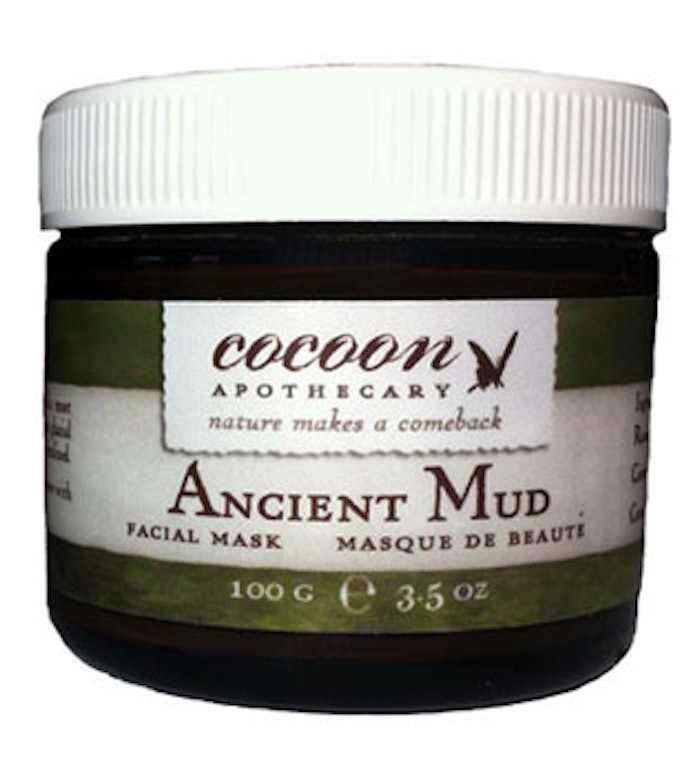 Cocoon Apothecary has launched a 100% natural blend of therapeutic mud, clay and pure essential oils. Ancient Mud Facial Mask is said to detoxify, tighten and exfoliate skin.
According to the company, Dead Sea mud has been used for thousands of years for its ability to remineralize the skin, purify pores and draw out toxins. In addition, glacial marine clay from the west coast of British Columbia is an extra fine substance that draws out contaminants and excess oil. Neroli and rose essential oils are incorporated into the mask to nourish the skin. The product can be used on all skin types.
Ingredients: Dead Sea Mud, Glacial Marine Clay, Neroli Essential Oil, Rose Absolute.