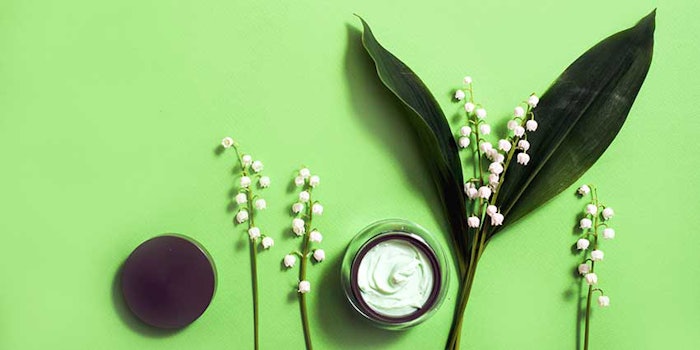 Barros became an official technical consultant for in-cosmetics Latin America this year. For the past eight years, he has worked as a researcher in cosmetic development, professor, lecturer and consultant in cosmetology; he has also worked in Vinia's cosmetic innovation department and as a formulator. 
in-cosmetics Latin America (IC): The vegetalization of cosmetic products is a well-known topic in the cosmetic sector. Is the subject still considered as a trend and are consumers still interested in this kind of product?
Cleber Barros (CB): Yes, consumers are still interested in this type of product, but they are no longer considered as an innovation in the cosmetics market. Recent research indicates that consumers are now searching for eco-friendly and natural products, as well as demanding more information about the ingredients that are added into their cosmetics.
IC: What's the main difference between natural and organic cosmetic products?
CB: The main difference between the two is their regulation. There's no concrete definition for a "natural" product. However, there is a classification for organic products—[a certain percentage of their ingredients] must be derived from organic agriculture. Therefore, all organic products can be considered as natural, but not all-natural products can be considered as organic.  
IC: Can consumers who search for vegan cosmetics reliably buy natural products?
CB: It depends on the product. For a product to be considered as vegan, it's crucial that it does not contain any ingredients from animal origin. Furthermore, it's essential that these products have not been tested on animals. Many of the natural products conform to this demand, but there are some natural ingredients from animal origin that may be used in natural products, such as milk, beeswax, royal jelly, collagen and keratin, which would declassify a natural product as vegan.
IC: Currently, the preservation of cosmetic products is a very controversial subject. Are natural products allowed to contain preservatives?
CB: All cosmetic products must contain preservatives to be considered as safe, since these ingredients prevent the contamination of the product from potentially pathogenic microorganisms. Therefore, yes, natural products must contain preservatives. There are, however, some natural preservatives and you will certainly find that some are permitted by the natural certifiers.
in-cosmetics Latin America will be held from Sept. 19-20, 2018, in São Paulo.